Shatta Wale – Diss Side (Ola Michael Diss)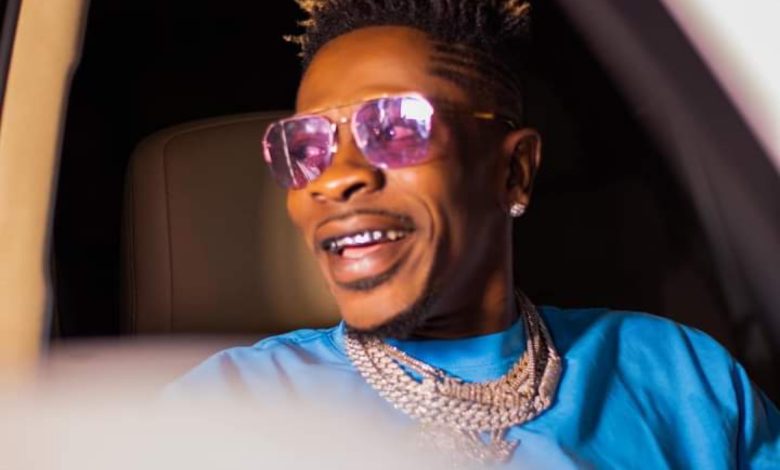 Ghanaian dancehall sensation Shatta Wale has once again taken the music scene by storm with the release of his latest track, "Diss Side." This fiery song serves as a direct response to the recent discussions surrounding diplomatic passports for Ghanaian artists, particularly in light of a social media post by the former French ambassador.
In a surprising turn of events, the former French ambassador expressed her views on social media, urging Ghana's President Nana Addo Danquah Akufo Addo to grant diplomatic passports to a select group of artists who have been promoting the country on the international stage. Among the names she highlighted were some of the most prominent figures in the Ghanaian music industry, including Sarkodie, Stonebwoy, R2Bees, King Promise, Shatta Wale, and Black Sherif.
However, during a recent episode of United Showbiz, hosted by MzGee, a different perspective emerged. Ola Michael, a pundit on the show, shared his candid thoughts on the matter. While he acknowledged the former ambassador's viewpoint, he firmly believed that Shatta Wale's controversial and unpredictable nature might not align well with the responsibilities that come with possessing a diplomatic passport.
Ola Michael raised a valid point by highlighting Shatta Wale's history of provocative behavior, suggesting that granting him a diplomatic passport could potentially lead to diplomatic blunders. He emphasized that such passports are traditionally reserved for individuals who hold diplomatic positions and are expected to represent the nation in a dignified manner. Ola Michael's stance was grounded in a concern for maintaining the credibility and reputation of Ghana on the global stage.
It's important to note that Ola Michael's commentary was not intended as a slight against Shatta Wale, but rather as an honest assessment of the potential risks associated with bestowing him with a diplomatic passport. The pundit's stance was rooted in the belief that individuals holding such passports should be held to a certain standard of conduct and professionalism.
Shatta Wale's response to Ola Michael's remarks came in the form of his scorching track, "Diss Side." Through his music, Shatta Wale defended his image and expressed his viewpoint on the matter. While the song undoubtedly carries a strong element of dissent, it's a testament to the power of music as a platform for self-expression and commentary on societal issues.
Shatta Wale's latest release, "Diss Side," serves as a captivating representation of the ongoing conversation surrounding diplomatic passports for Ghanaian artists. The song sheds light on the complexities of this debate, demonstrating the ability of music to amplify voices and spark meaningful discussions within society. As listeners, we're left with the task of interpreting the message conveyed by both sides and forming our own perspectives on the matter.
Do You Wish To Upload or Promote Your Song on Our Website?. Call Us 020 531 2345 or email us at Info@hitz360.com