Shatta Wale – Beef Shatta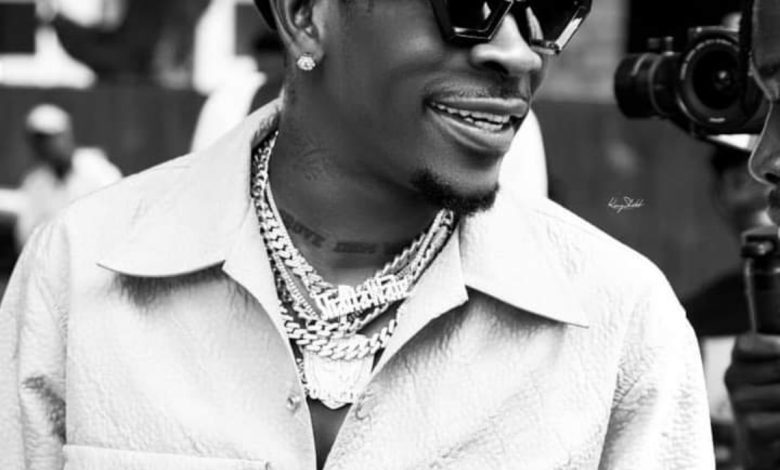 Ghanaian dancehall sensation, Shatta Wale, continues to make waves in the music industry with his latest release, "Beef Shatta". The artist, known for his energetic and captivating performances, surprised fans by dropping not one, but two songs in a single day. Just hours after unveiling "Diss Side," Shatta Wale treated his fans to yet another musical masterpiece.
"Beef Shatta" showcases Shatta Wale's signature style, blending catchy melodies with hard-hitting beats that are sure to get listeners moving. With his distinct voice and lyrical prowess, Shatta Wale delves into themes that resonate with his audience. The song is a testament to his dedication and passion for creating music that connects with people on a deeper level.
The release of "Beef Shatta" comes hot on the heels of "Diss Side," a track that immediately gained traction and ignited conversations within the music community. Shatta Wale's ability to consistently deliver hit after hit is a testament to his creative genius and his understanding of what his fans crave.
As with any release from this talented artist, "Beef Shatta" is more than just a song – it's an experience. The accompanying music video, filled with vibrant visuals and dynamic choreography, further enhances the overall impact of the track. Shatta Wale's dedication to delivering a complete package of auditory and visual delight sets him apart as an artist who is committed to pushing boundaries.
Listeners are encouraged to take a moment to immerse themselves in the sounds of "Beef Shatta" and "Diss Side." Each song offers a unique glimpse into Shatta Wale's artistic evolution, showcasing his versatility and willingness to experiment with different musical styles. Whether you're a die-hard fan or a casual listener, these tracks are bound to leave a lasting impression.
We invite you to listen to "Beef Shatta" below and share your thoughts with us. Shatta Wale's music has the power to spark conversations, inspire dance floors, and create lasting memories. Join the conversation and let us know how these latest releases have resonated with you.
Do You Wish To Upload or Promote Your Song on Our Website?. Call Us 020 531 2345 or email us at Info@hitz360.com