Sarkodie – Freaky & Naughty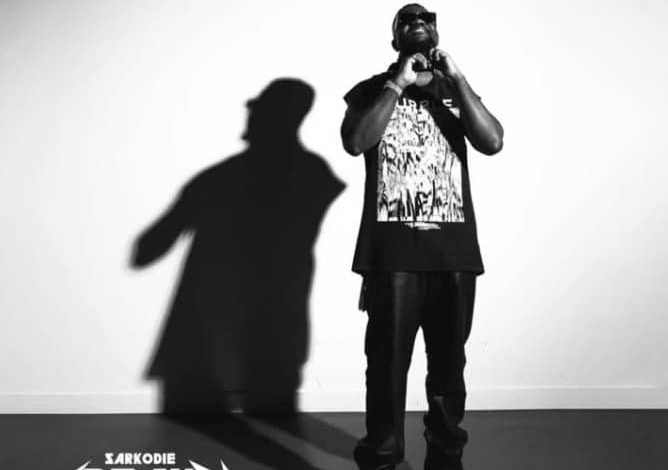 Ghana's music industry is once again abuzz with excitement as the country's celebrated rapper and SarkCess Music Leader, Sarkodie, drops a scintillating new single to wrap up the month. Titled "Freaky & Naughty," this latest track is set to captivate audiences and reaffirm Sarkodie's position as a dominant force in the African music scene.
With a career spanning over a decade, Sarkodie has continually proven his prowess in delivering chart-topping hits and thought-provoking lyrics. "Freaky & Naughty" is yet another testament to his versatility as an artist, showcasing his ability to seamlessly blend catchy beats with compelling storytelling.
The song kicks off with an infectious rhythm that immediately grabs the listener's attention, drawing them into a world of musical delight. Sarkodie's distinctive and commanding voice then takes center stage, transporting audiences on a lyrical journey that explores themes of love, desire, and the thrill of romantic adventures.
As the title suggests, "Freaky & Naughty" delves into the playful and seductive aspects of relationships. Sarkodie's clever wordplay and skillful rhyming techniques paint vivid images of passion and intimacy, making the song an instant favorite among fans and music enthusiasts alike.
One of the standout qualities of Sarkodie's music is his ability to infuse it with authentic Ghanaian elements. He proudly showcases his heritage by incorporating local influences into his tracks, giving his music a distinct and unmistakable African flavor. "Freaky & Naughty" is no exception, as it effortlessly weaves together contemporary beats with traditional sounds, creating a truly immersive listening experience.
Furthermore, Sarkodie's lyricism in this single is both captivating and relatable, striking a chord with listeners from diverse backgrounds. Whether it's a Ghanaian fan resonating with the cultural references or an international audience connecting with the universal theme of love, "Freaky & Naughty" has something for everyone.
As with any new release from a popular artist, the song has sparked widespread anticipation and discussions on social media. Fans and music enthusiasts have flooded various platforms to share their thoughts and opinions on the track. Some have praised Sarkodie for his consistent ability to deliver hit after hit, while others have expressed their admiration for his dedication to keeping Ghanaian music on the global map.
Sarkodie's latest offering, "Freaky & Naughty," is a delightful addition to his impressive discography. With its catchy beats, captivating lyrics, and authentic Ghanaian flair, the song is sure to resonate with audiences far and wide. Sarkodie continues to prove why he is one of Ghana's most celebrated and influential musicians, and "Freaky & Naughty" stands as a testament to his enduring musical brilliance.
So, whether you're a die-hard Sarkodie fan or a curious music lover, make sure to check out "Freaky & Naughty" and immerse yourself in the magic of Ghanaian rap at its finest. Listen and share your thoughts with us, and let Sarkodie's music take you on an unforgettable musical journey that celebrates love, passion, and the art of storytelling through music.
Do You Wish To Upload or Promote Your Song on Our Website?. Call Us 020 531 2345 or email us at Info@hitz360.com