Sarkodie – Confam (Official Video)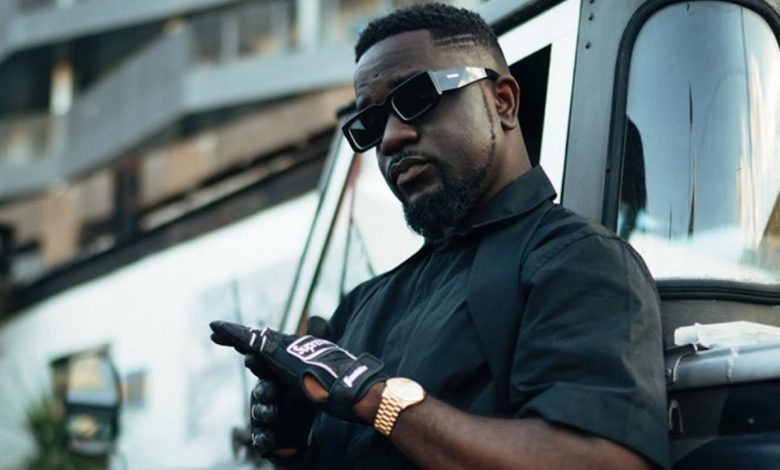 Ghanaian rapper Sarkodie recently released the official music video for his latest track titled "Confam." This highly anticipated song is part of his recently launched album, "JAMZ." The music video has been making waves in the music industry, captivating fans and critics alike with its infectious beats and Sarkodie's signature rap style.
In the music video for "Confam," Sarkodie showcases his remarkable talent and unique style, reaffirming why he is considered one of the most influential rappers in the Ghanaian music scene. The visuals are well-crafted, complementing the energy of the song and enhancing the overall viewing experience. The video takes viewers on a captivating journey, seamlessly blending various scenes and settings to create an engaging narrative.
Sarkodie's performance in "Confam" is nothing short of impressive. His lyrical prowess and delivery are on full display, demonstrating why he has amassed such a dedicated fan base over the years. The song itself is an infectious blend of Afrobeat and rap, featuring catchy hooks and an irresistible rhythm that will have listeners grooving along from start to finish.
"Confam" is just one of the many standout tracks from Sarkodie's latest album, "JAMZ." Released to much anticipation and excitement, the album showcases Sarkodie's growth as an artist and his ability to experiment with different sounds and styles while staying true to his roots. It serves as a testament to Sarkodie's talent and versatility, cementing his status as one of the top artists in the African music scene.
As fans and music enthusiasts, we are continually captivated by Sarkodie's ability to deliver exceptional music that resonates with listeners across the globe. His dedication to his craft and his unwavering commitment to producing high-quality content is evident in every song he releases. With each new project, Sarkodie pushes the boundaries of his artistry, captivating us with his unique sound and thought-provoking lyrics.
We invite you to watch the official music video for "Confam" below and experience the infectious energy and talent of Sarkodie firsthand. After watching the video, we would love to hear your thoughts and impressions. Feel free to share your comments and join the conversation about Sarkodie's latest release.
Sarkodie's music video for "Confam" is a testament to his exceptional talent and creative vision. The song and its accompanying visuals showcase his ability to captivate listeners and deliver memorable performances. As Sarkodie continues to evolve as an artist, we eagerly await his future projects and look forward to being captivated by his music once again.
Do You Wish To Upload or Promote Your Song on Our Website?. Call Us 020 531 2345 or email us at Info@hitz360.com