S.O.N Music – Darling Jesus Ft. Neeja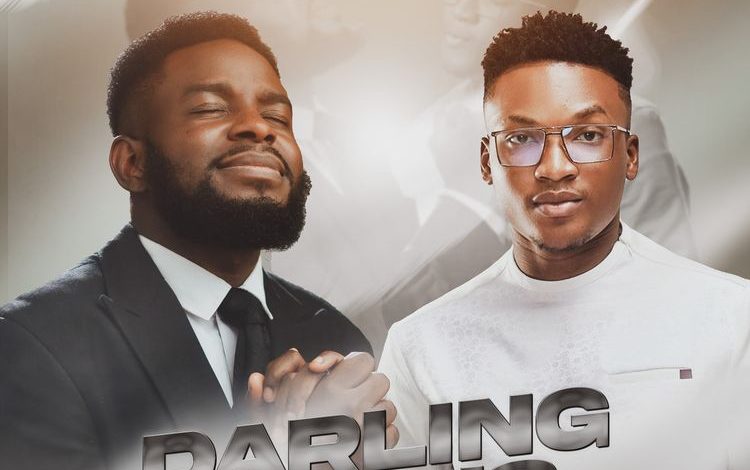 S.O.N Music, an award-winning Nigerian Gospel minister, has graced the music scene with a heartfelt Thanksgiving song titled "Darling Jesus," featuring Neeja. This track is a beautiful expression of gratitude and praise, drawing listeners into a spiritual experience filled with worship and devotion.
"Daring Jesus" is a powerful gospel song that exalts the name of the Lord and celebrates His goodness and faithfulness. The title itself, "Darling Jesus," reflects the intimate relationship and love between the singer and the Savior, creating a sense of closeness and affection.
The collaboration between S.O.N Music and Neeja adds depth and harmonious richness to the track. Their voices blend seamlessly to create a captivating and soul-stirring musical experience. The lyrics are filled with messages of praise, adoration, and thanksgiving, inviting listeners to join in the spirit of worship.
The production of the song is top-notch, with well-crafted melodies and arrangements that elevate the overall listening experience. "Darling Jesus" showcases S.O.N Music's talent as a gospel minister who not only delivers powerful messages but also has a remarkable gift for creating soulful and uplifting music.
Description of "S.O.N Music – Darling Jesus Ft. Neeja"
Released in 2023, this 2-minute masterpiece continues to garner views and likes on YouTube, already surpassing 1 million views and counting. Undoubtedly, "Darling Jesus" qualifies as a remarkable musical creation.
Lyrics Darling Jesus – S.O.N Music
…
(Chorus)
darling Jesus darling Jesus oh my darling Jesus you're wonderful Lord I love you soooo much darling Jesus oh my darling Jesus you're wonderful Lord
Darling Jesus you no dey fail oh…oh darling Jesus you're always on my case na you dey give me joy dey give me peace dey give me grace so I thank you my Jesus thank you my lord
(Chorus)
You never leave me you never forsake me I can count on you when everyone fails me you no dey tire to shower me with blessings so I love you my Jesus o love you my Lord
(Chorus)
Darling Jesus mp3 download
For those who appreciate gospel music that touches the heart and uplifts the spirit, "Darling Jesus" is a must-listen. It's a song that not only celebrates faith but also encourages us to embrace a spirit of thanksgiving in our daily lives. Enjoy the inspirational sounds of S.O.N Music and Neeja as they share their devotion in "Darling Jesus."
Do You Wish To Upload or Promote Your Song on Our Website?. Call Us 020 531 2345 or email us at [email protected]