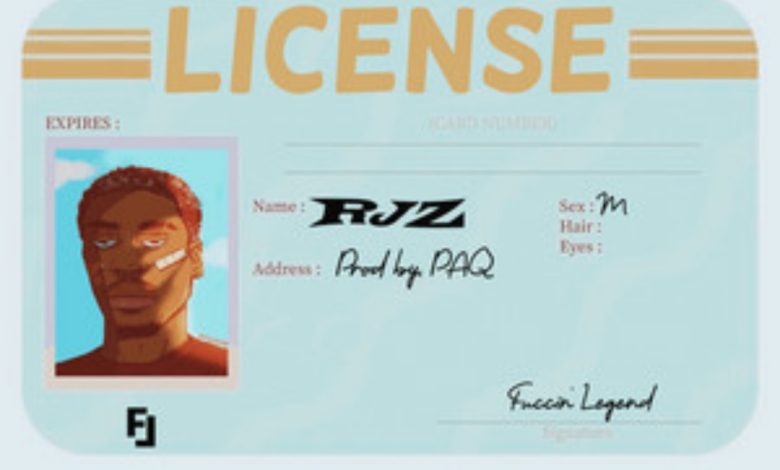 RJZ – License: A Refreshing Addition to Ghana's Afrobeat Scene in 2023
Ghana's music industry has always been an exciting one, and 2023 promises to be no different. One artist who has been making waves in the Afrobeat genre is RJZ, with his latest track "License." RJ, whose full name is Joseph Pharez Essuman Mensah, is a Ghanaian musician who has been steadily gaining popularity over the years. With "License," he has once again shown why he is a force to be reckoned with in the Afrobeat scene.
"License" is a mid-tempo track that features an infectious beat, groovy bassline, and catchy lyrics. The song is all about love and the feeling of being unable to live without the one you love. RJZ's vocals are smooth and sultry, perfectly complementing the track's laid-back vibe. The production quality is also top-notch, with the use of live instruments giving the track a warm, organic feel.
One of the things that set "License" apart from other Afrobeat tracks is its unique sound. While many Afrobeat songs can sound similar, RJZ has managed to infuse his own style and personality into the track. This makes "License" stand out in a crowded market and shows that RJZ has what it takes to make it big.
"License" is not only a great addition to the Afrobeat scene in Ghana, but it is also a testament to the growth and evolution of the genre. As more and more artists experiment with different sounds and styles, Afrobeat is becoming more diverse and inclusive. RJ's "License" is a refreshing example of this, and it is sure to be a hit with fans of the genre.
For those looking for the latest Ghana songs in 2023, "License" by RJZ is a must-listen. With its unique sound, catchy lyrics, and smooth vocals, the track is a great addition to any playlist. It is also a sign of great things to come from RJZ and the Afrobeat scene in Ghana.
Do You Wish To Upload or Promote Your Song on Our Website?. Call Us 020 531 2345 or email us at [email protected]