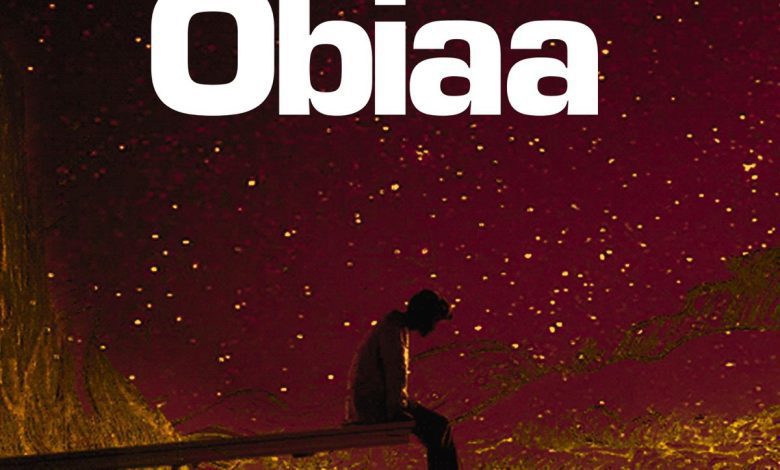 Ghanaian rising star RGM Wonder Boay has made a significant impact in the music industry with his catchy track, "Obiaa." This song has quickly gained popularity and is receiving acclaim from music enthusiasts.
"Obiaa" is characterized by its captivating rhythm and thoughtful lyrics. In this song, RGM Wonder Boay touches on various aspects of life and human relationships. He emphasizes the importance of staying true to oneself and not getting lost in the hustle and bustle of life. The song's chorus, which includes the line "Obiaa b3di breakfast," suggests that everyone has their unique journey and should focus on their own path.
The lyrics are delivered with an engaging flow and a touch of humor, making "Obiaa" a relatable and enjoyable track for listeners. RGM Wonder Boay showcases his lyrical prowess and storytelling abilities, creating a song that resonates with audiences of diverse backgrounds.
The catchy nature of the song, combined with its thoughtful message, has contributed to its rapid rise in the music industry. "Obiaa" is not just a song; it's an anthem for self-acceptance and staying true to one's individuality.
As RGM Wonder Boay continues to make waves in the Ghanaian music scene, "Obiaa" stands as a testament to his talent and ability to create music that connects with a wide audience. With its infectious beat and meaningful lyrics, "Obiaa" is a track that's likely to be enjoyed for a long time to come.
LYRICS:
Y3nyinaa yab)dam
Kakra bi p3 na asi jom
Y3hohoa wo w) wo kurom aa
3y3 wos3 wonkoa na woti bom
Mekasa yi obi mpena hy3 obi dam
Nso sesei killer te fie 3y3 nos3 wat) dom
Hmmm Otwea
De3 mep3s3 mote ase3 nes3 y3nyinaa y3 daadaa y3ho
Nti wofa girl aa ya fa de3 neho y3f3 ny3 de3 nebo ay3s3 apan nebo
3maa no nso Patapaa w) h) 3na afei Van vicker seso) w)h)
Menkasa pii mey3 wenfo) ba
Mesr3 moaa mendwen meho
Nanso kai s3
Wob3t) d) mu oo, nanso )kyina wob3su
Kakra b3k) wani ma wate ne ya, ny3 ade3 aa wob3wu
Sesei wose
Wode3 woho 33f3
Koso hw3 k)s) hw33
)Se )node3 wahyia ne last stop, tw3n na hw3
Maame eei deendeen
Obiaa b3di breakfast
Obiaa b3di breakfast
Nationa Cake
Obiaa b3di breakfast
Maame oo deendeen
Obiaa b3di breakfast
Obiaa
Wogye wode3 aa na wak)tena ase
3y3 nnidiso) mesr3 mo
Wogye obi de3 aa na wak)tena ase
Fis3 3kita wo koraa obigye
Sasakoroma eee wab3hwim dada de no sen
)De k)
De3 mep3s3 mote ase3 nes3 y3nyinaa y3 daadaa y3ho
Nti wofa girl aa ya fa de3 neho y3f3 ny3 de3 nebo ay3s3 apan nebo
3maa no nso Patapaa w) h) 3na afei Van vicker seso) w)h)
Menkasa pii mey3 wenfo) ba
Mesr3 moaa mendwen meho
Nanso kai s3
Wob3t) d) mu oo, nanso )kyina wob3su
Kakra b3k) wani ma wate ne ya, ny3 ade3 aa wob3wu
Sesei wose
Wode3 woho 33f3
Koso hw3 k)s) hw33
)Se )node3 wahyia ne last stop, tw3n na hw3
Maame eei deendeen
Obiaa b3di breakfast
Obiaa b3di breakfast
Nationa Cake
Obiaa b3di breakfast
Maame oo deendeen
Obiaa b3di breakfast
Obiaa
Do You Wish To Upload or Promote Your Song on Our Website?. Call Us 020 531 2345 or email us at [email protected]