Reggie – Niggas In Paris Ft. City Boy, O'Kenneth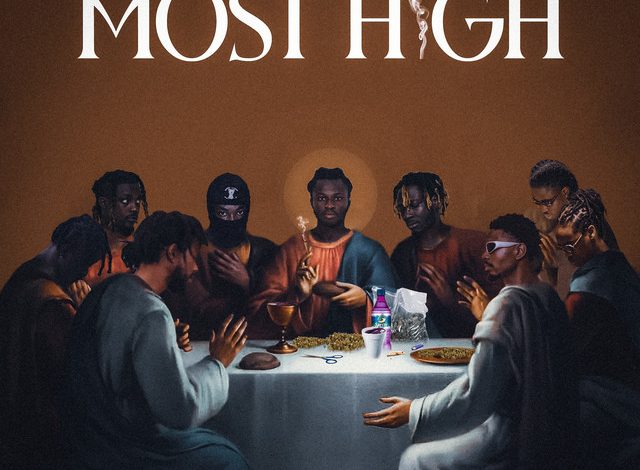 Reggie and City Boy, two immensely talented Ghanaian musicians, have come together to create a powerful collaboration titled "Niggas In Paris." This dynamic track, featuring the additional talent of O'Kenneth, showcases the artists' versatility and highlights their ability to captivate listeners with their infectious energy and undeniable charisma.
"Niggas In Paris" is a song that exudes confidence and swagger. The artists effortlessly glide over the slick beats, delivering punchy verses that command attention from the very first note. Reggie and City Boy's seamless collaboration adds a layer of intensity and synergy to the track, resulting in a dynamic and engaging listening experience.
The lyrics of "Niggas In Paris" reflect the artists' mindset as they celebrate their successes and assert their dominance in the music industry. The song serves as a testament to their determination, work ethic, and unwavering belief in their abilities. Reggie, City Boy, and O'Kenneth's lyrical prowess shines through, creating a memorable anthem that resonates with listeners.
The production of "Niggas In Paris" is nothing short of impressive. The combination of infectious melodies, hard-hitting drums, and captivating instrumentation creates a backdrop that perfectly complements the artists' performances. The synergy between Reggie, City Boy, and O'Kenneth is palpable, resulting in a track that effortlessly blends their individual styles into a cohesive and exciting sound.
With "Niggas In Paris," Reggie, City Boy, and O'Kenneth showcase their ability to push boundaries and explore new sonic territories. The track is a testament to their growth as artists, as they continue to evolve and refine their craft. By joining forces, they have created a musical experience that is sure to resonate with fans and leave a lasting impact.
As we listen to "Niggas In Paris," we are invited to embrace the energy and confidence emanating from the speakers. The song encourages us to embrace our own ambitions, celebrate our achievements, and strive for greatness. Reggie, City Boy, and O'Kenneth serve as an inspiration to their listeners, reminding us to pursue our dreams relentlessly and never settle for mediocrity.
"Niggas In Paris" is a powerful collaboration that showcases the talent, charisma, and infectious energy of Reggie, City Boy, and O'Kenneth. With their seamless flow, captivating lyrics, and impeccable delivery, the artists create a track that leaves a lasting impression. As we embrace the dynamic sounds of "Niggas In Paris," let us celebrate the artistry and camaraderie of these talented musicians and eagerly anticipate their future endeavors.
Do You Wish To Upload or Promote Your Song on Our Website?. Call Us 020 531 2345 or email us at Info@hitz360.com