Reekado Banks – Feel Different ft. Adekunle Gold & Maleek Berry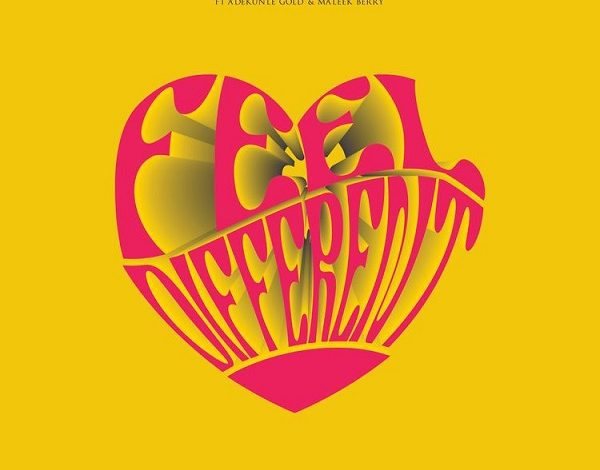 Reekado Banks, the talented artist known for his vibrant musical style, has recently unveiled his latest masterpiece titled 'Feel Different.' This highly anticipated track showcases the distinct sound that has made Reekado a frontrunner in the music industry.
For this particular song, Reekado Banks joined forces with two exceptional musicians, Afro-pop sensation Adekunle Gold and the remarkable vocal powerhouse Maleek Berry. The collaboration between these three artists has resulted in a truly infectious and captivating musical experience.
'Feel Different' is a soul-stirring composition that showcases Reekado's exceptional lyrical prowess. His words resonate deeply, leaving listeners with a profound emotional connection. Adekunle Gold's contribution adds a catchy and memorable verse, while Maleek Berry's melodious vocals bring the entire song to life.
As the year progresses, 'Feel Different' serves as Reekado Banks' official debut record, setting the stage for a string of forthcoming releases. This track has undoubtedly positioned him for even greater success in the future, and fans eagerly anticipate what he has in store for them.
Behind the scenes, the production of 'Feel Different' was skillfully handled by the talented producer Tu Zi. Prash Mistry's expertise in mastering brought out the song's finest details, while Josh Faulkner's impeccable mixing skills ensured a polished and immersive listening experience.
In essence, 'Feel Different' represents a significant milestone in Reekado Banks' musical journey. With its infectious energy, heartfelt lyrics, and impressive collaborations, this song is bound to captivate audiences worldwide and solidify Reekado's position as a true musical powerhouse.
Do You Wish To Upload or Promote Your Song on Our Website?. Call Us 020 531 2345 or email us at Info@hitz360.com