Quamina MP – Warm Up (FULL EP)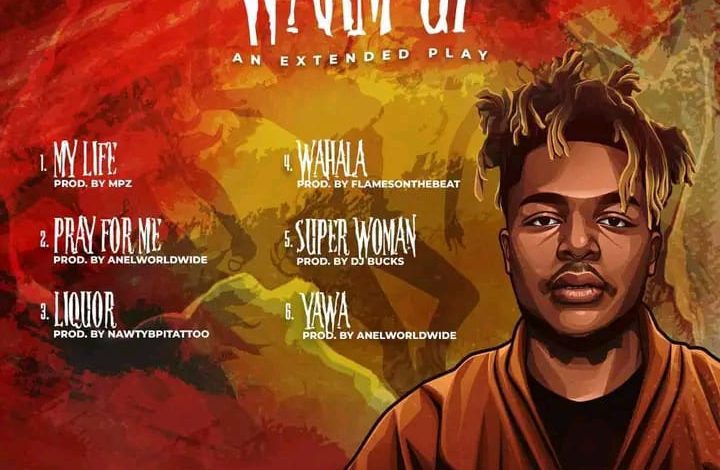 Quamina MP emerges as a versatile artist who effortlessly blends rap and singing into his craft. His latest offering, the "Warm Up" EP, takes listeners on a six-track musical journey that spans a spectrum of emotions and narratives.
The EP commences with "My Life," a track that serves as a glimpse into Quamina MP's personal journey. Through poignant lyrics and a captivating melody, he shares his experiences, aspirations, and the hurdles he's encountered. This song establishes the emotional depth that the EP intends to explore.
"Pray For Me" follows, diving into themes of resilience and hope. Quamina MP's heartfelt performance reflects vulnerability as he pleads for understanding and support. This track reminds us of the profound impact empathy can have when facing life's challenges.
"Liquor" shifts gears, exploring the intoxicating nature of love. The track's infectious rhythm and relatable lyrics combine to create a sonic journey that captures the intricacies of romance. Quamina MP's skill in conveying emotions shines through, making "Liquor" an undeniable highlight.
"Wahala" takes a different turn, delving into conflicts and troubles within relationships. Quamina MP's lyrical prowess shines as he navigates the complexities of human interactions. The song's relatability strikes a chord with listeners, as it touches on experiences that resonate universally.
"Super Woman" stands as a touching tribute to the strength and grace of women. Quamina MP's admiration for the impactful women in his life is palpable in both the lyrics and melody. The track serves as an uplifting anthem, celebrating the women who inspire and shape our lives.
As the EP draws to a close, "Yawa" offers a reflective conclusion. Quamina MP explores the aftermath of a broken relationship, delving into regrets and longing. The somber yet captivating melody mirrors the emotions of heartbreak, inviting listeners into an introspective journey.
Collectively, the "Warm Up" EP demonstrates Quamina MP's ability to weave stories and emotions into a musical tapestry. The tracks traverse a range of themes, from personal growth to love, resilience, and introspection. Through each song, Quamina MP invites listeners to embark on an emotional expedition, fostering connections through shared experiences and feelings.
In a world where music serves as a conduit for connection and expression, the "Warm Up" EP stands as a resonant collection of songs that encapsulate the multifaceted human experience. As Quamina MP continues to evolve and create, this EP serves as a testament to his artistry and his capacity to communicate profound sentiments through music.
Do You Wish To Upload or Promote Your Song on Our Website?. Call Us 020 531 2345 or email us at Info@hitz360.com