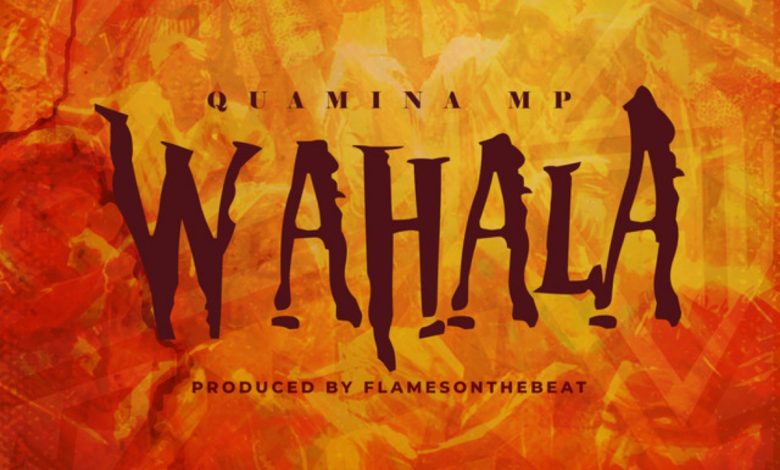 Quamina Mp, a popular musician from Ghana, has recently released a new track called "Wahala" that has once again won over fans. The talented singer and rapper, renowned for his distinctive style and captivating voice, has made a lasting impact on the music scene. "Wahala," produced by the gifted Flamesonthebeat, showcases Quamina Mp's artistry and his knack for creating music that appeals to a wide range of listeners.
This new single comes hot on the heels of his previous hit, "Your Love," which featured the soulful vocals of singer KiDi. The track received immense appreciation from fans and critics alike, further solidifying Quamina Mp's position as one of the most promising artists in the Ghanaian music scene.
"Wahala" showcases Quamina Mp's growth as an artist and demonstrates his dedication to pushing the boundaries of his craft. The song's catchy beats and infectious rhythm will undoubtedly have listeners hooked from the very first note. As the young musician carves a niche for himself in the industry, he has affectionately adopted the moniker "Wahala Boy," signifying that he is here to shake things up and make a lasting impact.
The music video for "Wahala" is a visual treat, complementing the song's vibrant energy. Quamina Mp's performance is nothing short of mesmerizing, and his charisma shines through, captivating audiences worldwide. It is evident that he puts his heart and soul into every aspect of his work, from the music itself to the visuals that accompany it.
Quamina Mp's rise to fame has been nothing short of remarkable. His talent was evident from a young age, and with hard work and perseverance, he has reached remarkable heights in the music industry. His unique blend of singing and rapping sets him apart from his peers and has garnered him a dedicated fan base that continues to grow with each new release.
The "Wahala" song is a testimony to Quamina Mp's versatility as an artist. He effortlessly weaves through various genres, seamlessly incorporating elements of Afrobeats, hip-hop, and R&B into his music. This musical dexterity allows him to connect with a broad audience, making him a favorite among music enthusiasts of all ages.
As "Wahala" makes its way into the hearts of music lovers, Quamina Mp eagerly awaits the response from his fans. With this song, he aims to not only entertain but also to leave a lasting impression on his listeners. He values the feedback and thoughts of his supporters, always seeking to improve and evolve as an artist.
Quamina Mp's "Wahala" stands out as another amazing addition to his already impressive collection of songs. He's determined to push boundaries and explore new avenues in the music industry, proving himself to be a formidable artist. If you haven't already, take a moment to listen to "Wahala" and become a part of the growing community of Quamina Mp fans. Let the music speak for itself and experience the magic of the Wahala Boy for yourself.
Do You Wish To Upload or Promote Your Song on Our Website?. Call Us 020 531 2345 or email us at Info@hitz360.com