Prince Marv – Far Away Ft. Ogboo Drip & Bediako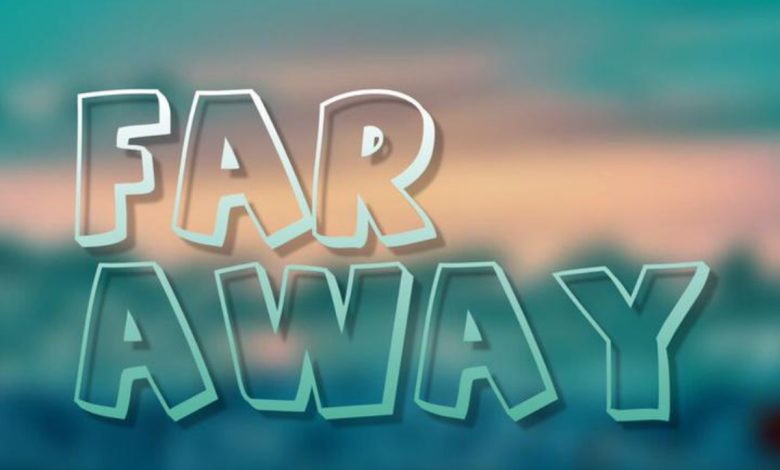 Ghanaian music aficionados have reason to celebrate as the talented artist Prince Marv graces us with another soul-stirring composition titled "Far Away." In this latest musical endeavor, Prince Marv collaborates with the remarkable artists Bediako and Ogboo Drip, resulting in an exquisite blend of melodies and lyrics that are sure to leave a lasting impression on music lovers everywhere.
Following the success of his previous release, "Stand Tall," Prince Marv demonstrates his artistic versatility and ability to connect with his audience through his compelling new track, "Far Away." The song, released under the prestigious PM Music Records, showcases Prince Marv's dedication to crafting a unique and captivating musical experience for his fans.
The collaboration with Bediako and Ogboo Drip adds an extra layer of depth and complexity to the composition, as their seamless vocals and harmonies beautifully complement Prince Marv's distinctive style. The synergy among these talented musicians is evident throughout the track, creating a harmonious and unforgettable listening experience.
"Far Away" takes listeners on a melodic journey, incorporating a blend of genres that transcends traditional musical boundaries. Prince Marv's signature sound, characterized by its soulful undertones and emotive delivery, intertwines with Bediako and Ogboo Drip's enchanting vocals, resulting in a song that is both soothing and invigorating.
One of the most remarkable aspects of "Far Away" is its ability to evoke a wide range of emotions in its listeners. The poignant lyrics and evocative melodies resonate deeply, touching on themes of love, longing, and the desire for connection. The song's relatable and heartfelt message is undoubtedly one of the reasons why it has already begun to resonate with audiences across the globe.
As with any exceptional musical composition, "Far Away" boasts top-notch production that elevates the song to a whole new level. The seamless integration of various musical elements and the meticulous attention to detail create a rich and immersive sonic experience. Whether you're listening through a state-of-the-art sound system or a humble pair of earphones, the song's production ensures that every note and nuance is vividly brought to life.
In an era where the music industry is often dominated by repetitive and formulaic tracks, Prince Marv's "Far Away" stands out as a refreshing and authentic piece of artistry. It serves as a testament to the artist's dedication to his craft and his unwavering commitment to producing music that speaks to the hearts of his listeners.
"Far Away" by Prince Marv featuring Bediako and Ogboo Drip is an exquisite musical creation that showcases the boundless talent of these Ghanaian musicians. Through heartfelt lyrics, soulful melodies, and impeccable production, the song resonates with audiences on a profound level. Without a doubt, this latest release is another remarkable addition to Prince Marv's repertoire, solidifying his position as one of Ghana's most promising musical talents.
Listen to "Far Away" now and allow yourself to be swept away by the enchanting soundscape created by Prince Marv, Bediako, and Ogboo Drip. Let the music transport you to a place of deep emotion and connection – a place where words are unnecessary, and the power of music reigns supreme.
Do You Wish To Upload or Promote Your Song on Our Website?. Call Us 020 531 2345 or email us at Info@hitz360.com