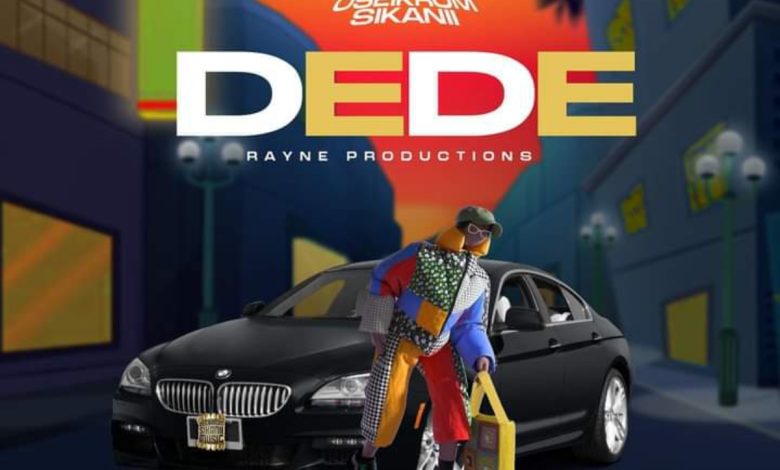 Ghanaian rapper Oseikrom Sikanii has dropped a brand new track titled "DEDE," adding to the growing repertoire of Asakaa or Drill music in the Ghanaian music scene. Produced by Rayne Productions, "DEDE" is a captivating addition to the genre, known for its gritty beats and hard-hitting lyrics.
In "DEDE," Oseikrom Sikanii showcases his lyrical prowess and unique style, delivering verses that reflect the streets of Kumasi and the realities faced by many in urban Ghana. The track features the signature elements of Asakaa music, including the use of local slang and references that resonate with the youth culture.
Rayne Productions, known for their production work in the Asakaa genre, has crafted a beat that perfectly complements Oseikrom Sikanii's delivery. The result is a song that's bound to get listeners nodding their heads and moving to the rhythm.
Asakaa music has gained significant popularity in Ghana and beyond, with artists like Oseikrom Sikanii contributing to its growth and evolution. "DEDE" is a testament to the genre's ability to connect with the experiences of urban youth and provide a voice for their stories.
With its energetic vibe and authentic street narrative, "DEDE" by Oseikrom Sikanii is sure to find its place in the playlists of fans of Asakaa and Ghanaian hip-hop. It's another noteworthy release in the ever-expanding landscape of Ghanaian music, showcasing the creativity and talent of artists in the country.
Do You Wish To Upload or Promote Your Song on Our Website?. Call Us 020 531 2345 or email us at [email protected]