All You Need To Know About Ghanaian-Dutch Singer Nana Fofie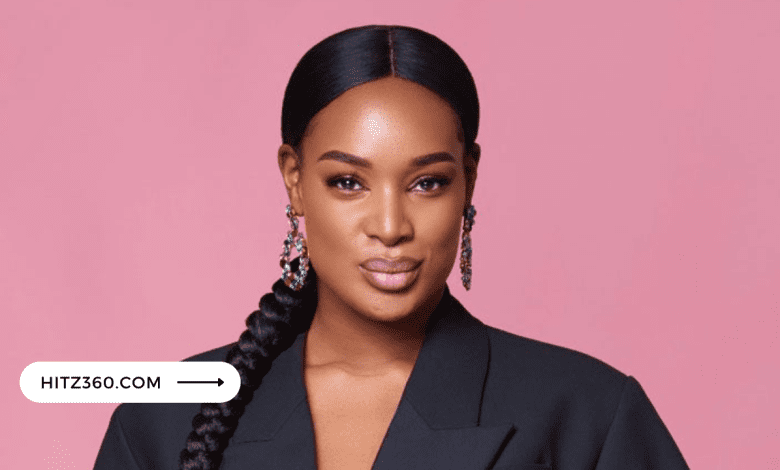 People were left wondering who Ghanaian singer Nana Fofie was after it was announced that she was one of the four signees of American rapper Nicki Minaj's new record label. Skeng from Jamaica, who was recently seen filming a music video with Nicki during her Carnival vacation in her homeland, Bronx rapper London Hill, and Rico Danna are also on the list.
Nana Fofie is a 31-year-old Netherland Ghanaian music artist best known for songs such as "Special", "Peru Mashup" and "Gonn Do". Her music is a previously unseen blend of European and African tones. On June 1, 1990, she was born as a twin to Louisa Fofie in Rotterdam, Netherlands to Dutch and Ghanaian parents. She was born into a four-child Ghanaian family living in the Netherlands.
Her mother's name is Florence Acheampong Fofie, and her father's name is unknown. But he died on September 4, 2015, when Nana was only 25 years old. We only know her brother, Dennis Toppin Fofie, and her twin sister, Louisa Fofie, from her other three siblings. She attended primary and secondary school in the Netherlands, but no specific information on the accredited institutions she attended is available.
One thing is certain: she became interested in music at the age of five. With the help of her family's deep music background, she started releasing her music as a teenager and building her name through YouTube.
Nana's greatest influences are her late father and her idol, Lauren Hill.
Her rise to fame began on March 9, 2017, with the release of her first official YouTube video, the Afro Mashup 'Mad Over You,' created by Reuben Isaac. The video, which was created by K.I.D.D. Production far exceeded everyone's expectations. The Mashup video received 100.000 views on YouTube in its first week and over 1 million views in its first month.
Nana and her producers had hoped for 50,000 viewers, but 1 million was not only a pleasant surprise but also a huge success. "My objective was to obtain 50,000 views on YouTube and utilize it to begin my music career as an artist," she continued, "but I'm overwhelmed by the love I've gotten from people all around the world."
Nana Fofie and her crew followed up the success of the first mashup with the publishing of a second African Mashup, 'Leg Over,' in May 2017 in response to popular demand. 'Leg Nearly' earned 100,000 views on YouTube the day it was released, increasing the total amount of views to almost 2.5 million. Numerous record companies, including Universal Music Group, Topnotch, and Eazi Corps, have shown interest in working with Nana, but she chose to join Nicki Minaj's newly created record label over the others.
Nana Fofie, often known as the "Mashup Queen," has carved her own route in the music world. This year, the singer has made a name for herself on social media as one of the few female 'Afro-European' musicians, and she is currently working on her debut EP, which is set to be released in March 2023. We see her signing to Nicki Minaj's record label as a benefit for her development and marketing.
One of her primary objectives is to be an example and role model for the future generation. Apart from music, Nana Fofie is working with the 'Fofie Foundation to realize her father's ambition of establishing a school for orphans in Ghana. She is the mother of one son named Isaiah. Her baby daddy or partner is unknown to us at this time.
Do You Wish To Upload or Promote Your Song on Our Website?. Call Us 020 531 2345 or email us at Info@hitz360.com