Mzbel – Fufu Funu Ft. Qwabena Benji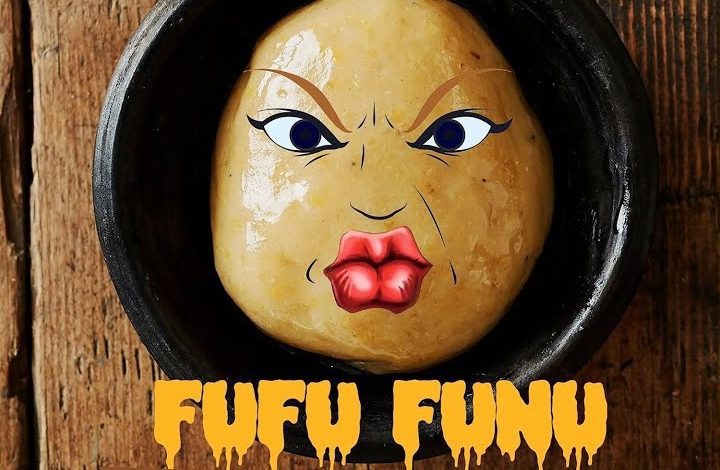 Mzbel and Qwabena Benji Team Up for New Hip-Life Single "Fufu Funu"
The Ghanaian music scene has been buzzing lately with the release of Mzbel's latest single "Fufu Funu" featuring Qwabena Benji. The song, produced by King Dee, is a catchy hip-life track with a unique twist.
The title of the song "Fufu Funu" has generated a lot of buzz on social media, with many people trying to decipher the meaning behind it. According to Mzbel, "Fufu Funu" is a pound of cassava or yam that has been forgotten for days, and it is an unfortunate food that human beings must not come across. The title was influenced by Ghanaian social media sensation "Twene Jonas" who happens to be the originator of the term.
Despite the unusual title, the song has already gained popularity among fans of hip-life music. Mzbel's signature style of blending highlife with hip-hop and dancehall has made her one of the most popular female artists in Ghana.
Qwabena Benji's contribution to the song adds a unique flavor to the track, creating a perfect balance between the two artists. The combination of Mzbel's sultry voice and Qwabena Benji's smooth rap flow gives the song an irresistible charm that will keep you hooked.
As one of the most controversial female artists in Ghana, Mzbel has never shied away from speaking her mind on controversial issues. Her music often addresses social and political issues that affect the people of Ghana. In "Fufu Funu," Mzbel and Qwabena Benji deliver a message of hope and resilience, encouraging listeners to stay strong in the face of adversity.
If you're a fan of Ghanaian music, "Fufu Funu" is definitely worth adding to your playlist. You can download the mp3 from various online music platforms, including new Ghana music websites.
In conclusion, Mzbel and Qwabena Benji's collaboration on "Fufu Funu" is a testament to the vibrancy and creativity of Ghanaian music. With its infectious beat and catchy lyrics, the song is sure to be a hit among fans of hip-life music.
Do You Wish To Upload or Promote Your Song on Our Website?. Call Us 020 531 2345 or email us at Info@hitz360.com