Mr Drew – Case Ft. Strongman & Sista Afia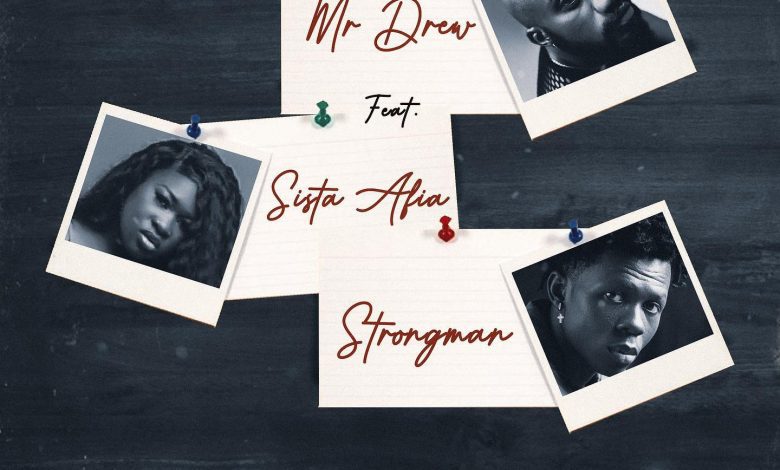 Ghanaian singer Mr Drew, known for his versatility and musical prowess, is back with another sensational track that is sure to captivate audiences. Following the tremendous success of his previous chart-topper "Tomorrow," Mr Drew has teamed up with rapper Strongman and songstress Sista Afia to deliver a scintillating new song titled "Case."
"Case" showcases Mr Drew's ability to seamlessly blend different genres, creating a unique and captivating sound that sets him apart from his contemporaries. The song's infectious melody and catchy hooks immediately grab the listener's attention, making it hard to resist tapping their feet and nodding their heads to the rhythm.
With his smooth vocals and dynamic delivery, Mr Drew effortlessly takes the lead, weaving a compelling narrative through his lyrics. His performance is complemented by Strongman, who adds a punchy rap verse, showcasing his lyrical prowess and delivering a dose of raw energy to the track. Sista Afia's soulful voice adds another layer of depth, providing a delightful contrast to the male-dominated verses.
"Case" is a testament to the collaborative genius of these three talented artists. Their chemistry is evident throughout the song, with each artist bringing their unique style and flair to the table. The synergy between their voices creates a harmonious blend that captivates listeners from start to finish.
As you listen to "Case," you'll find yourself immersed in its infectious beats and addictive melodies. The production quality is top-notch, with the instrumental elements perfectly complementing the vocal performances. The song's vibrant energy and catchy hooks make it a perfect addition to any playlist, whether you're relaxing at home or getting ready to hit the dance floor.
We invite you to give "Case" a listen and experience the magic for yourself. The full song is available below for your listening pleasure. Afterward, we would love to hear your thoughts and impressions on this latest offering from Mr Drew, Strongman, and Sista Afia. Share your opinions with us and let's celebrate the incredible talent of these Ghanaian artists.
Mr Drew's "Case" featuring Strongman and Sista Afia is a musical masterpiece that showcases the collective brilliance of these multi-talented artists. With its infectious beats, captivating melodies, and compelling performances, this song is bound to leave a lasting impression on listeners. So, go ahead, press play, and let the music transport you to a world of pure musical bliss.
Do You Wish To Upload or Promote Your Song on Our Website?. Call Us 020 531 2345 or email us at Info@hitz360.com