Medikal x Chensee Beatz – Ashawo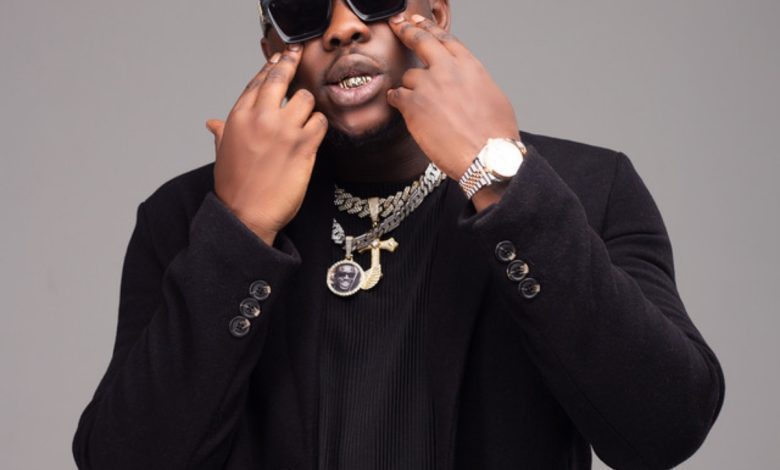 Ghanaian Rapper Medikal Teams Up with Producer ChenseeBeatz for New Release "Ashawo"
In the ever-evolving landscape of the Ghanaian music industry, new collaborations continue to emerge, bringing together talented artists and producers to create memorable tunes. One such collaboration that has caught the attention of music enthusiasts is the dynamic partnership between rapper Medikal and music producer ChenseeBeatz. Their latest offering, titled "Ashawo," marks Medikal's first release of the month and promises to captivate fans with its unique blend of rap and infectious beats.
Medikal, known for his distinctive style and lyrical prowess, has been making waves in the Ghanaian music scene for quite some time. With a string of hit songs under his belt, he has established himself as one of the most sought-after rappers in the country. His collaboration with ChenseeBeatz on "Ashawo" showcases his versatility as an artist and his ability to adapt to different musical styles.
ChenseeBeatz, on the other hand, is a renowned music producer who has worked with some of the biggest names in the industry. His production skills have earned him a reputation for creating captivating beats that complement the unique styles of the artists he works with. With "Ashawo," ChenseeBeatz once again demonstrates his ability to create infectious melodies that resonate with listeners.
The song itself is a perfect blend of Medikal's smooth flow and ChenseeBeatz's infectious beats. From the moment the track starts, the listener is instantly drawn in by the catchy rhythm and Medikal's confident delivery. The lyrics, though controversial in nature, delve into societal issues, showcasing Medikal's ability to provide social commentary through his music.
What sets "Ashawo" apart from other releases is the synergy between Medikal's rap and ChenseeBeatz's production. The seamless integration of their talents creates a unique listening experience that is bound to captivate fans. The song showcases their ability to push boundaries and experiment with different sounds, without losing sight of their distinctive styles.
As with any new release, "Ashawo" has sparked conversations among fans and music enthusiasts. Its catchy hook and thought-provoking lyrics have resonated with listeners, who have taken to social media to share their thoughts and interpretations of the song. It's evident that Medikal and ChenseeBeatz have struck a chord with their audience, as the track continues to gain traction and garner positive reviews.
Medikal's collaboration with ChenseeBeatz on "Ashawo" is a testament to the ever-evolving Ghanaian music industry. The song showcases their individual talents and their ability to come together to create a captivating musical experience. As fans eagerly await more collaborations between these two talented artists, "Ashawo" stands as a testament to their creative prowess and their contribution to the vibrant music scene in Ghana.
Do You Wish To Upload or Promote Your Song on Our Website?. Call Us 020 531 2345 or email us at Info@hitz360.com