Medikal – Vamijo (Prod. By Chensee Beatz)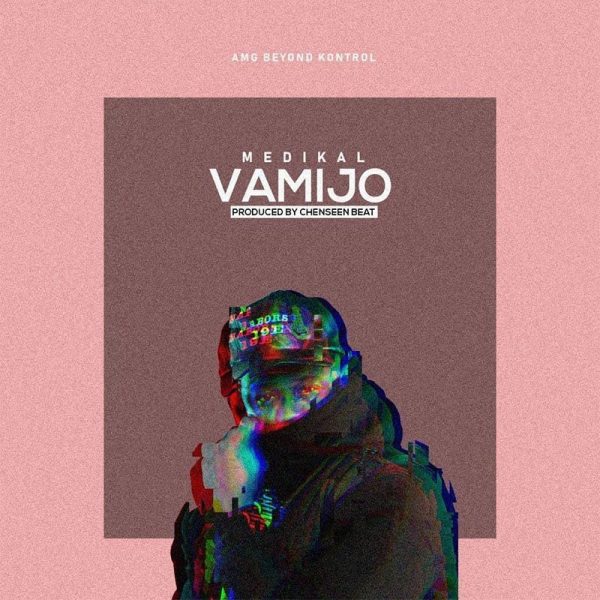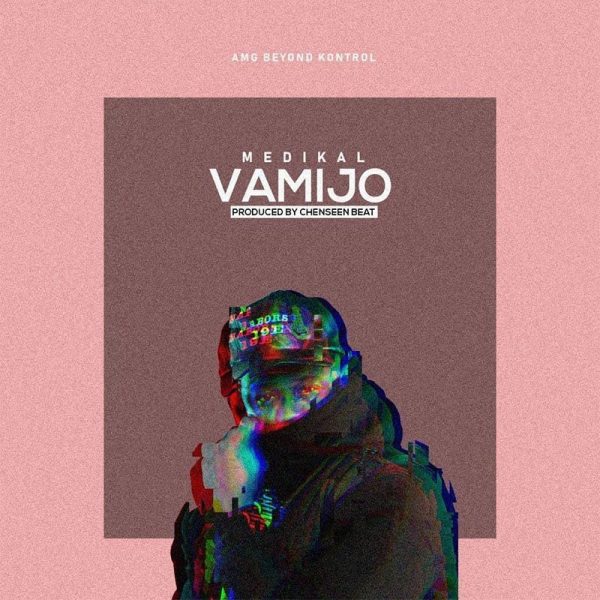 Medikal comes through with this tune 'VAMIJO' off his yet-to-released Plug EP. Produced by Chesnee Beatz.
The plug Ep is scheduled for release tomorrow and we can't wait to listen to it. Let's enjoy this as we await the full ep. Download and enjoy!!
Lyrics
Wo na wo servi, Ghanaian rap music from dying
Na Ghanaian rap music ewo dabɛn a wo na wo bɛ resurrecti no?
Wo rap bɛn na wo yɛ?
Comment na ɛbaa yɛ no, ebi mpo deɛ ɔkaa a ka si so sɛ
Medikal ka n'ano ntum na ɔnko fie nkosi Fela Panties (aaayie!)
Medikal yesi ka w'ano tum na ko fie kosi Fela panties oo (Yea ya!)
Aww Chensen on the beat
Yew
Deɛ me nka yɛ kuraa, Kwabena Adu yɛsi m'aka
The boy be star, ebi him dey chew marker
Internet, everyday I see matter
Your favourite rapper just dey waka
Nana gyae wada (Wow)
We for survive, by all means
Go hard, ɛnyɛ hwii, do it for the slay queens
Obi tɔ shoe a, w'agyi belt, w'agyi jeans
We are black and proud, we have it in our genes (Wow)
Hwɛ! Bɛɛma me mma pastor bɛgyi me
Ɔbɛgyi me kakra nkɔtɔ Range Rover, nka mɛgyimi
Medi bɛtɔ ahiniɛ ama me girl, ama nɛ ɛsisi me
Nsisa ka m'afa Circle, ashawo baa bi nbedi me
Bɛɛma tell me what is life, if you weren't living
Drugs make killing
Tell me how you feeling
Wiase ni kɔ nɛ nim; yedi cedi yenni shillings
Ɛbia w'ɛsi dan no ɛdu lenting, aka wo ceiling
Are you willing to leave life
Woti Ghana pɛ abrokyire akɔ kɔ yɛ 95
Argue with your ex I be the best rapper alive
Africa dey bee, ɛtɔ dabia na y'ɛni light
Na nso ɛnka hɔ daa
Oh Jah Jah guide me
Protect I from the enemy
We go live life till eternity
We dey pon street we dey hustle for de paper paper
Heh Vamijo
If you dey hustle on the street Vamijo
Sɛ aka wo one cedi koraa Vamijo
I say forget everybody Vamijo, Vamijo
Vamijo
If you dey hustle on the street Vamijo
Sɛ aka wo one cedi koraa Vamijo
Vamijo, Vamijo, Vamijo, make we go
My knees keep hurting
Father Lord forgive me for my sins, I'm stressing
Keep on opening the doors, 'cause we need more blessings
Life no be school, but edey teach more lessons
No freestyle section (Ah)
Tell me when your rapper stay consistent?
How many songs he drop in the system?
People no dey bab say ibe era; this thing no be forever
Lord Kenya dems all every bro dey miss them
20 years time, obiaa nkɔ tie Medikal
New kids go take over, ebi Technical (Fact)
I no go feel some way, fou no for feel some way
Ibe hard for people to accept a change
But I no dey give a fuck
Man ah still go living up
Me dropi confirm, by heart boy, still nobody showed me love
No mo pɛ no ntɛmtɛm; me mpɛ ntɛm
Me bɛ mene mo sɛ dɛnkyɛm
Mo nka nsɛm; man dem
Mo girl sɛ me hacki nenantɛm
Me se ongyae, puf puf be the anthem
Oh Jah Jah guide me
Protect I from the enemy
We go live life till eternity
We dey pon street we dey hustle for de paper paper
Heh Vamijo
If you dey hustle on the street Vamijo
Sɛ aka wo one cedi koraa Vamijo
I say forget everybody Vamijo, Vamijo
Vamijo
If you dey hustle on the street Vamijo
Sɛ aka wo one cedi koraa Vamijo
Vamijo, Vamijo, Vamijo, make we go
Shoutout to anybody wey dey support Medikal
Shoutout anybody wey dey love Medikal
You have to understand Medikal to love Medikal
I can't force you to like or love me
Yeah! My purpose to entertain and serve
I can fualty your humble servant
Me ka m'adwin, even before awards
Shoutout to Black Bɔgo
Flow Derlly, Chris Waddle
Kwame Zero
Chensen, Walead
Kato, Black
Edin no mo nim, mo mbɔ
Edin no, mo nim, mo ntɔ
Edin no, mo nim, mo nfa wai
Suɛ
Songwriters: Samuel Frimpong