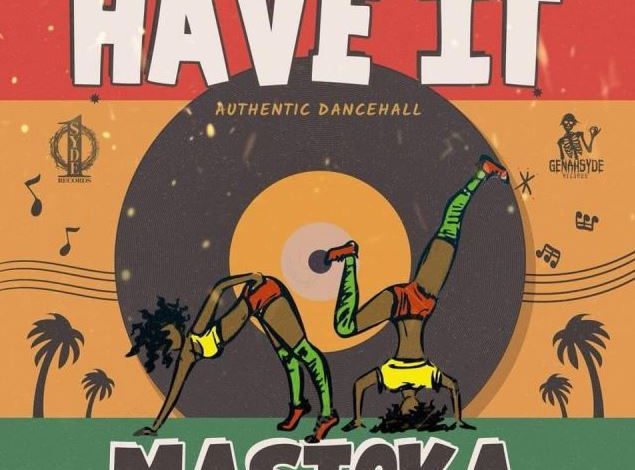 Masicka – Have It: A New Addition to the Latest Dancehall Songs of 2023
Jamaican artist Masicka has just released his latest dancehall single "Have It," produced by 1side and Genahsyde Records. The track is already creating a buzz in the music industry and among dancehall enthusiasts, and for good reason.
Masicka's "Have It" is a pulsating dancehall track that showcases his signature style of powerful vocals and captivating lyrics. The song's beat is infectious, with a blend of heavy bass and percussion that will get anyone on their feet.
The track is an ode to Masicka's rise to success and the hard work that he has put in to achieve his dreams. He delivers his message with an unapologetic and confident tone, which is characteristic of the dancehall genre.
The lyrics of "Have It" are also worth noting. Masicka's flow is impeccable, and his words are both catchy and thought-provoking. He sings about overcoming obstacles, staying true to oneself, and achieving success despite the odds. This message is relatable to many, making the song not only a dancehall anthem but also an inspiration to those striving for greatness.
1side and Genahsyde Records have once again proven their prowess as producers with "Have It." The track's production is top-notch, with a perfect blend of traditional dancehall elements and modern sounds. The beat is catchy, and the overall production quality is impressive.
In conclusion, Masicka's "Have It" is a fantastic addition to the latest dancehall songs of 2023. The track is well-produced, with Masicka's signature style of powerful vocals and captivating lyrics. The message of the song is inspiring and relatable, making it an anthem for anyone striving for success. With "Have It," Masicka cements his place as one of the most talented artists in the dancehall genre, and we can't wait to see what he has in store for us in the future.
Do You Wish To Upload or Promote Your Song on Our Website?. Call Us 020 531 2345 or email us at [email protected]