Maccasio – Karma Ft. IsRahim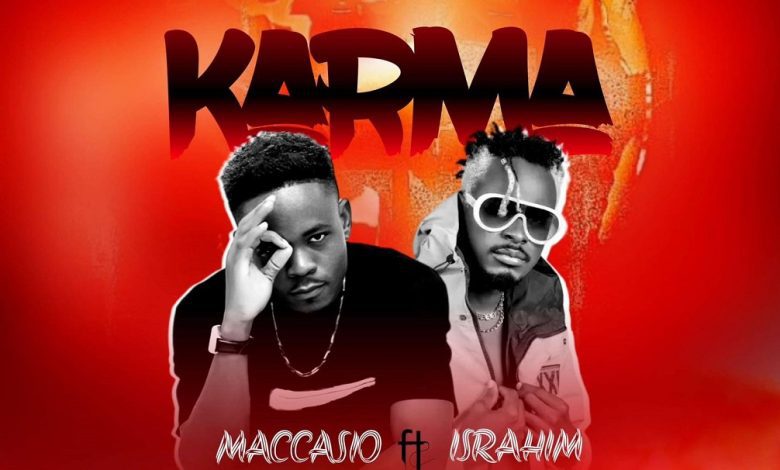 Maccasio, the multiple award-winning artist from the Northern region of Ghana, has teamed up with IsRahim to deliver a sensational Amapiano track titled "Karma." This release showcases Maccasio's versatility as he explores the trendy Amapiano genre, a testament to his ability to adapt to diverse musical styles.
"Karma" is not just any Amapiano song; it's a world-class production that highlights Maccasio's dedication to his craft and his commitment to delivering top-tier music to his fans. The Amapiano genre, known for its infectious beats and danceable rhythms, finds a perfect home in this track.
IsRahim's collaboration with Maccasio adds depth and dimension to the song, creating a musical synergy that is both captivating and enjoyable. The combination of their talents results in a track that is not only catchy but also rich in musicality.
Under the banner of Zola Music, "Karma" is a testament to Maccasio's continuous evolution as an artist. It showcases his ability to stay current with musical trends while maintaining his unique identity in the industry.
For fans of Amapiano music and Maccasio's work, "Karma" is a must-listen. It's a track that not only celebrates the genre's global appeal but also solidifies Maccasio's position as a versatile and forward-thinking artist in the Ghanaian music scene. Enjoy the beats, dance along, and let the vibes of "Karma" transport you to the world of Amapiano.
Do You Wish To Upload or Promote Your Song on Our Website?. Call Us 020 531 2345 or email us at [email protected]