Lil Win – Yeda Moase (Thank You) Ft. Guru NKZ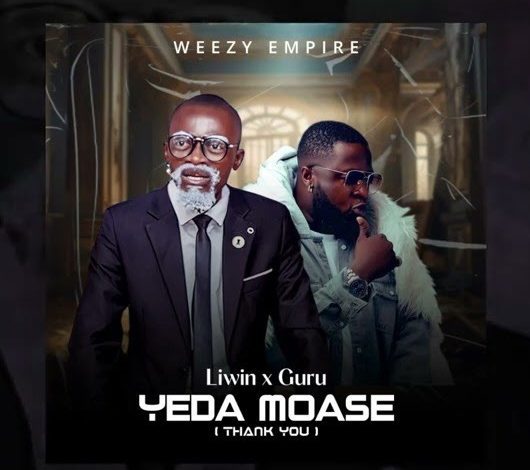 Ghanaian artist Lil Win teams up with Guru NKZ to deliver a heartfelt musical creation titled "Yeda Moase (Thank You)." This track is more than just a song; it's a soulful expression of gratitude that resonates with the essence of their artistry.
As the melodies of "Yeda Moase" unfold, Lil Win and Guru NKZ combine their voices in a harmonious collaboration. The song's title, which translates to "Thank You," captures the theme of appreciation and acknowledgment. Through their heartfelt verses, the artists convey a sense of gratitude that's both genuine and touching.
With every note, "Yeda Moase" paints a picture of appreciation, celebrating the people and experiences that have shaped Lil Win and Guru NKZ's journeys. The rhythm and lyrics come together to create a musical experience that's both uplifting and emotive.
As you immerse yourself in the verses of "Yeda Moase," allow the sincere emotions of Lil Win and Guru NKZ to touch your heart. The track serves as a reminder of the power of music to convey emotions, connect hearts, and inspire a sense of unity.
"Yeda Moase" isn't just a musical offering; it's a testament to Lil Win and Guru NKZ's ability to create music that resonates deeply with audiences. Through their collaboration, they create a space for listeners to reflect on their own moments of gratitude and appreciation.
So, as the melodies of "Yeda Moase" fill the air, take a moment to embrace the sentiment of the song. Let the music remind you of the people and experiences for which you're thankful, and allow Lil Win and Guru NKZ's artistry to inspire a sense of appreciation and reflection.
Do You Wish To Upload or Promote Your Song on Our Website?. Call Us 020 531 2345 or email us at Info@hitz360.com