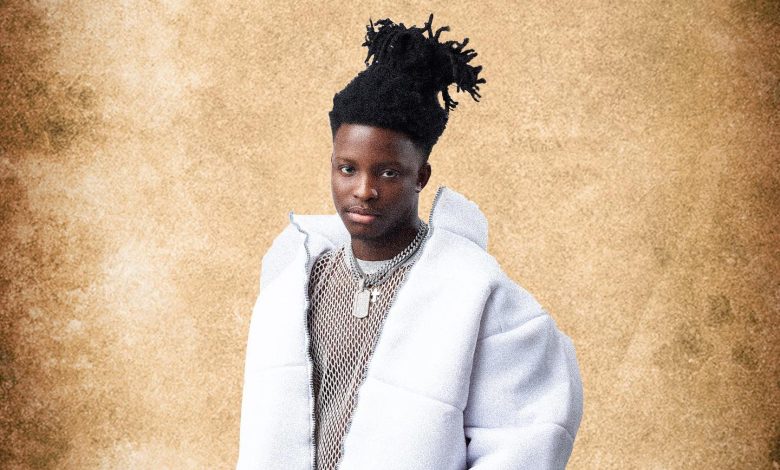 The Ghanaian music scene is constantly evolving, with talented artists emerging and capturing audiences with their unique sounds. One such artist who has made a name for himself is the Ghanaian singer who rose to fame with his smash hit "Friday Night." Now, he returns with a potential hit song that is already making waves. Titled "Bad Boy," this track showcases the singer's growth and versatility as an artist.
Produced by the renowned MOG Beatz, "Bad Boy" is a powerful song with lyrics that resonate with listeners. Lasmid, the talented singer, pours his heart out in the track's quotable lyrics: "You think that I am bad, you don't want me, I am not okay, bad boy wants to know." Through these words, he sends a heartfelt message to the girl of his dreams, urging her not to judge him based solely on appearances.
Lasmid's lyrics express his desire for the girl to understand that he is more than just a bad boy persona. He humbly admits that he may have acquired a reputation that precedes him, but he wants her to know that he is not defined by that image alone. In fact, he believes that he deserves a chance to prove himself and show her his true character.
With his soulful vocals and emotive delivery, Lasmid's performance in "Bad Boy" truly captures the listener's attention. The song's production by MOG Beatz adds depth and richness to the overall sound, complementing Lasmid's heartfelt lyrics. It's a perfect blend of talent and production quality that results in a powerful musical experience.
The reception to "Bad Boy" has been overwhelmingly positive, with fans and critics praising the singer's growth and the collaborative efforts of Lasmid and MOG Beatz. The song has already become a favorite on radio stations and streaming platforms, further cementing Lasmid's position as one of Ghana's rising stars.
Take a moment to listen to "Bad Boy" below. Let the music speak for itself and share your thoughts with us. We're excited to hear what you think about this potential hit from the talented Ghanaian singer.
Lasmid's return with "Bad Boy" showcases his evolution as an artist and his ability to connect with listeners through heartfelt lyrics. Produced by MOG Beatz, the song presents a powerful message urging the girl of his dreams not to judge him based solely on his bad boy image. With its emotional delivery and exceptional production, "Bad Boy" is a testament to Lasmid's talent and potential. So go ahead, give it a listen, and let us know what you think.
Do You Wish To Upload or Promote Your Song on Our Website?. Call Us 020 531 2345 or email us at Info@hitz360.com