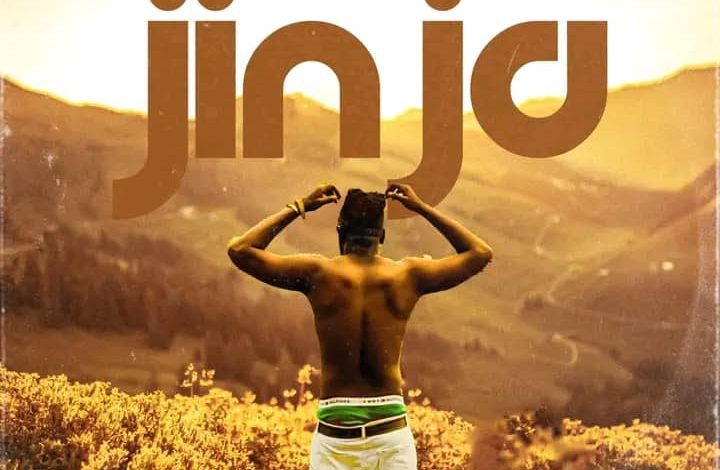 In the vibrant and ever-evolving world of Ghanaian music, Kweysi Swat has emerged as a true gem. This talented singer and songwriter has consistently captivated audiences with his unique sound and heartfelt lyrics. With his latest release, "Jinja," Kweysi Swat once again proves why he is a force to be reckoned with in the music industry.
Produced by the renowned Big Sam, "Jinja" is a captivating track that showcases Kweysi Swat's versatility and artistry. The song effortlessly blends elements of Afrobeats and highlife music, creating a vibrant and infectious sound that will have listeners grooving from start to finish.
Kweysi Swat's smooth vocals take center stage in "Jinja," as he delivers a soulful performance that is both powerful and emotive. His ability to convey raw emotions through his voice is truly a testament to his exceptional talent. With each note he sings, Kweysi Swat effortlessly draws listeners into his world, making them feel every word and melody.
One of the standout aspects of "Jinja" is its impeccable production. Big Sam's masterful work behind the boards is evident, as he expertly combines various musical elements to create a rich and dynamic sound. The infectious beats, melodic guitar riffs, and rhythmic percussion all come together seamlessly, providing the perfect backdrop for Kweysi Swat's captivating vocals.
As with many of Kweysi Swat's songs, the lyrics of "Jinja" are deeply introspective and relatable. The song explores themes of love, perseverance, and self-discovery, delivering a powerful message that resonates with listeners on a personal level. Kweysi Swat's ability to write thought-provoking and meaningful lyrics is a testament to his songwriting prowess and sets him apart as an artist.
"Jinja" is a song that not only showcases Kweysi Swat's immense talent but also highlights the incredible growth and evolution of Ghanaian music. The track is a true representation of the rich musical heritage of the country, blending traditional elements with contemporary sounds to create a truly unique and refreshing listening experience.
With "Jinja," Kweysi Swat has once again proven that he is a force to be reckoned with in the Ghanaian music scene. His soulful vocals, impeccable songwriting, and captivating presence continue to captivate audiences far and wide. As fans eagerly await his future releases, there is no doubt that Kweysi Swat will continue to push boundaries and make his mark in the world of music.
Listen to "Jinja" by Kweysi Swat and let the enchanting melodies transport you to a world of soul-stirring music. Share your thoughts on this exceptional track and join the growing community of fans who are captivated by Kweysi Swat's talent. Get ready to be swept away by his mesmerizing sound and immerse yourself in the beauty of Ghanaian music at its finest.
Do You Wish To Upload or Promote Your Song on Our Website?. Call Us 020 531 2345 or email us at Info@hitz360.com