Kwesi Amewuga – Landguard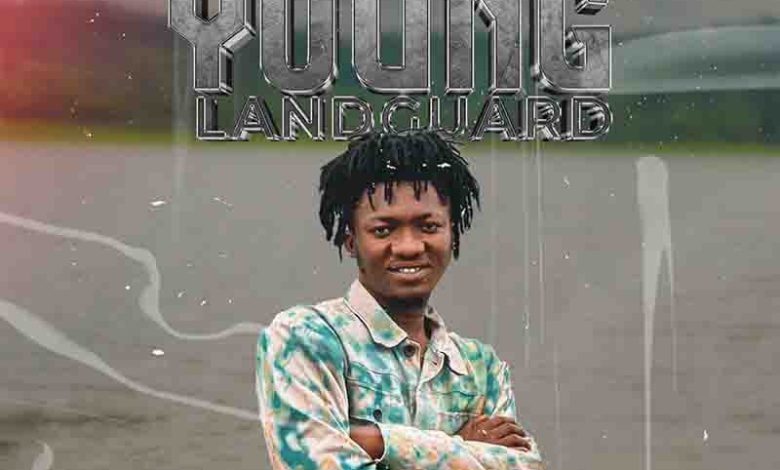 Ghana's music scene has been on fire lately, with talented artists emerging and making waves both locally and internationally. One such artist who has captured the attention of music enthusiasts is none other than the fast-rising rapper Kwesi Amewuga. After his massive hit "Prepare," which took the industry by storm, Kwesi is back with a bang, delivering his latest single, "Land Guard," from his highly anticipated studio album, "Young Landguard."
"Land Guard" is a captivating track that showcases Kwesi Amewuga's lyrical prowess and his ability to effortlessly fuse different musical styles. The song is a testament to his growth as an artist, as he continues to push boundaries and experiment with his sound. Kwesi's unique blend of rap and Afrobeat influences creates a refreshing and infectious vibe that is sure to captivate listeners.
The track opens with a catchy melody that hooks you from the start, accompanied by a pulsating beat that sets the perfect backdrop for Kwesi's energetic flow. His delivery is smooth and confident, displaying his mastery of wordplay and clever rhymes. Kwesi's lyrics delve into various themes, ranging from personal experiences to social commentary, providing listeners with thought-provoking content.
What sets "LandGuard" apart is the impeccable production quality. The song is expertly crafted, with each element carefully layered to create a rich and immersive sonic experience. From the infectious rhythm section to the vibrant instrumentation, every aspect of the track is meticulously arranged to enhance the overall impact.
Kwesi Amewuga's ability to connect with his audience is undeniable. Through his music, he invites listeners into his world, sharing his journey and expressing his thoughts and emotions. "Land Guard" serves as a testament to his authenticity as an artist and his dedication to his craft. With each line, Kwesi paints a vivid picture, evoking emotions and sparking a sense of relatability among his fans.
"Land Guard" is a testament to Kwesi Amewuga's artistic growth and musical versatility. As he continues to make his mark in the industry, his unique sound and captivating performances are setting him apart from his peers. With his new album, "Young Landguard," Kwesi is poised to make an even bigger impact on the Ghanaian music scene and beyond.
Kwesi Amewuga's latest single, "Land Guard," is a testament to his talent and artistry. The song showcases his growth as an artist, with its captivating melodies, infectious beats, and thought-provoking lyrics. As we eagerly anticipate the release of his new studio album, "Young Landguard," Kwesi continues to solidify his position as one of Ghana's most promising musical talents. So, sit back, listen, and enjoy the brilliance that is Kwesi Amewuga's "Land Guard."
Do You Wish To Upload or Promote Your Song on Our Website?. Call Us 020 531 2345 or email us at Info@hitz360.com