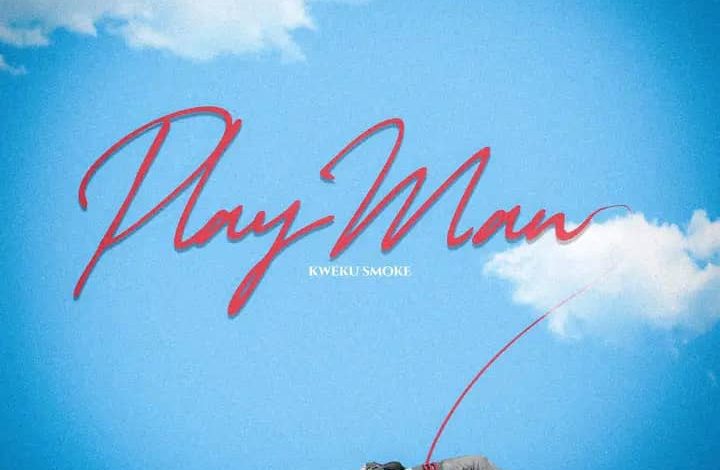 Distinguished by his exceptional lyrical prowess and undeniable talent, the gifted Ghanaian rapper, Kweku Smoke, once again takes the spotlight with his latest creation, "Hold Tight." This brand-new musical offering is a testament to his evolving artistry and creative depth. With its dynamic energy and magnetic charm, "Hold Tight" captures listeners' attention from the very first beat.
As part of Kweku Smoke's latest EP "Play Man," "Hold Tight" stands out as a shining example of his ability to craft music that resonates deeply with audiences. The track's vibrant melodies and well-crafted verses showcase his mastery in weaving a story through his lyrics. With every word and rhythm, Kweku Smoke invites listeners into his world, painting vivid imagery and sharing his experiences.
"Hold Tight" is not just a song; it's an invitation to connect with Kweku Smoke's emotions and perspectives. It's a journey through his thoughts and feelings, encapsulated within a melody that's both catchy and compelling. The track's arrangement and production reveal the artist's attention to detail, ensuring that every element contributes to the overall sonic experience.
Listeners are urged to immerse themselves fully in the enchanting rhythms of "Hold Tight" and to embrace the emotions that the track evokes. This song is a testament to Kweku Smoke's growth and innovation as an artist, reflecting his willingness to push boundaries and explore new musical territories.
While you revel in the musical brilliance of "Hold Tight," remember to seize the opportunity to download the mp3. By doing so, you carry a piece of Kweku Smoke's creativity with you, ensuring that the magic of the song is never far away.
As "Hold Tight" continues to reverberate, it's a reminder of Kweku Smoke's dedication to his craft and his commitment to delivering music that resonates on a personal level. With this release, Kweku Smoke cements his place in the forefront of the Ghanaian music scene, promising even more remarkable creations that will undoubtedly leave an indelible mark on the hearts of listeners.
Do You Wish To Upload or Promote Your Song on Our Website?. Call Us 020 531 2345 or email us at Info@hitz360.com