Kweku Flick Drops Visuals For Smash Hit "High"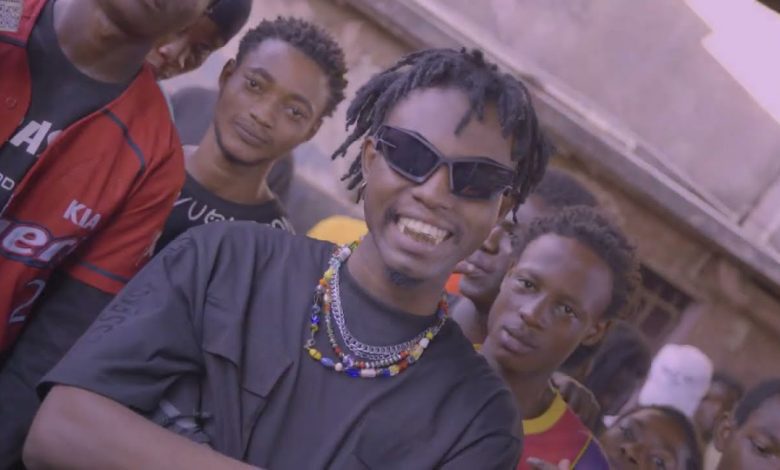 Kweku Flick Drops Visuals For Smash Hit "High". In case you haven't realized, Kweku Flick well known as the king of melodies just dropped the visuals for his buzzing street anthem
The song "High" from his King of Melodies album, which was released on July 29, 2022, was widely considered to be the album's dark horse track because it was able to maintain its popularity longer than any of the other songs on the record. Even after almost a whole year, the song is still popular on a wide variety of streaming platforms and is responsible for several challenges being posted on tik tok.
It was only a matter of time before the multifaceted rapper and singer released some Visuals for the song, which includes its own dance techniques and, of course, explains why everyone on tik tok is jumping on the insane dance trends. The video for the song can be seen below.
A few weeks ago, the king of melodies shared the news that Visuals for the Khendi beats-produced anthem would soon be available, and ever since then, the anticipation has been great. He is now delivering on his promise by showing everyone the masterpiece that Big Mike directed.
The video, which was recorded in the dangerous streets of Asante city, does a good job of depicting the topic of the song, which comes off as being argumentative yet fun. There is no question that High is a smash hit that is extremely popular in the streets and of course, the official video brings it a step even closer to us.
Now we can enjoy it on our radio waves as well as on our TV stations and on YouTube as well. Kindly follow up to watch the official video below ;
Kweku Flick Drops Visuals For Smash Hit "High"
Do You Wish To Upload or Promote Your Song on Our Website?. Call Us 020 531 2345 or email us at Info@hitz360.com