Kwaku DMC – Party In The Jungle (PITJ) (Full Album)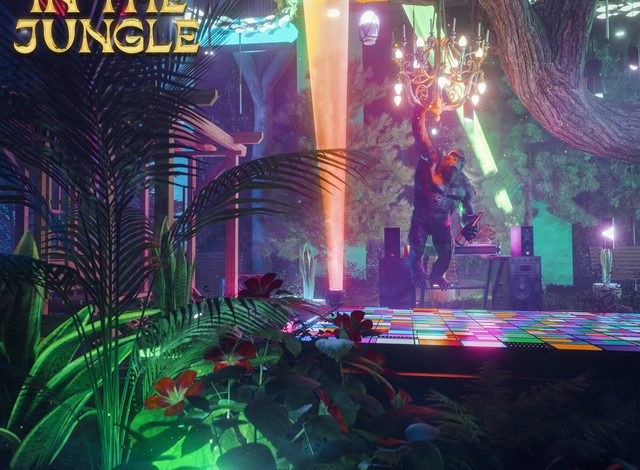 Ghana's music scene is renowned for its diversity and creativity, constantly producing remarkable talents across various genres. One such talent that has been making waves in the industry is rapper Kwaku DMC. With a distinctive style and unique approach to music, Kwaku DMC has captured the hearts of many with his latest album project, "Party In The Jungle."
"Party In The Jungle" is a 13-track album that showcases Kwaku DMC's versatility and his ability to blend different elements into his music. The album is a collaborative effort, featuring appearances from prominent artists like Skyface SDW, O'Kenneth, Braa Benk, Jay Bahd, Reggie, and Beeztrap KOTM. This collaborative spirit adds depth and dimension to the album, making each track a distinct auditory experience.
The album kicks off with the track "Settings," which serves as an introduction to the vibrant world of "Party In The Jungle." From there, listeners are taken on a musical journey through various emotions and experiences. Tracks like "Gaga," "Babes," and "Say What" exude playful energy, capturing the essence of a carefree party atmosphere.
One of the standout tracks on the album is "Lavida Loca," featuring Skyface SDW. This track combines Kwaku DMC's dynamic flow with Skyface SDW's infectious energy, creating a fusion of styles that is bound to get listeners grooving. Similarly, "Mereka" featuring O'Kenneth, Braa Benk, and Jay Bahd, is a true representation of the Ghanaian rap scene's camaraderie and collaborative spirit.
The album takes an introspective turn with tracks like "Drunk" featuring Reggie, where Kwaku DMC delves into personal experiences and emotions. "Anigyee" featuring Beeztrap KOTM and "Temptation" featuring the same artist maintain this contemplative mood while also incorporating elements of storytelling.
"Party In The Jungle" also explores Kwaku DMC's lyrical prowess and storytelling ability. Tracks like "TDB" and "Priscilla" showcase his ability to craft vivid narratives and capture the listener's imagination. As the album progresses, it builds up to its titular track, "Party In The Jungle (PITJ)," a high-energy anthem that encapsulates the album's overall theme of celebration and unity.
Closing out the album is "Jungle Fever," a track that serves as a fitting conclusion to the musical journey. With its infectious rhythm and captivating melodies, it leaves listeners with a sense of satisfaction while enticing them to press play once again.
"Party In The Jungle" isn't just an album; it's an experience. Kwaku DMC's ability to seamlessly transition between different moods and styles is a testament to his artistry and dedication to his craft. The album's collaborative nature adds an extra layer of depth, making it a must-listen for fans of Ghanaian music and rap enthusiasts worldwide.
In a music industry that constantly seeks innovation and originality, Kwaku DMC's "Party In The Jungle" stands out as a vibrant and dynamic project that showcases the evolution of Ghanaian rap. As listeners immerse themselves in the album's tracks, they are invited to join the party and experience the magic of the jungle firsthand.
Do You Wish To Upload or Promote Your Song on Our Website?. Call Us 020 531 2345 or email us at Info@hitz360.com