Kwaku DMC – Lavida Loca Ft. Skyface SDW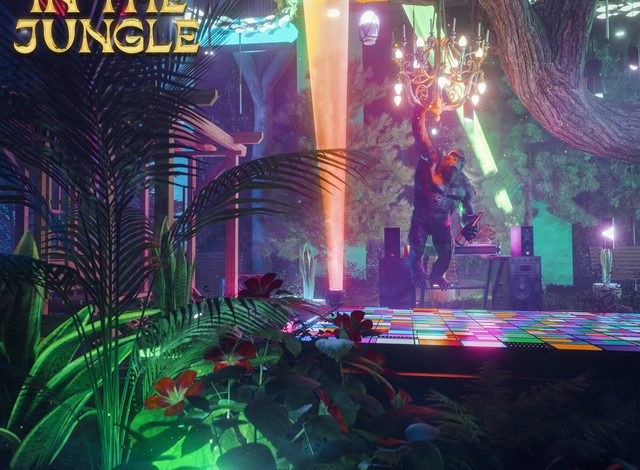 Have you listened to "Lavida Loca", the newest track from the talented Ghanaian artist Kwaku DMC? The song features Skyface SDW and can be found on his recently released album "Party In the Jungle".
As the opening notes of "Lavida Loca" dance through the air, listeners are immediately transported to a world of sonic exploration. The song's title, which translates to "Crazy Life" in English, is an apt description of the auditory journey that unfolds. The fusion of traditional Ghanaian rhythms with contemporary beats is a hallmark of Kwaku DMC's signature style, and "Lavida Loca" takes this fusion to new heights.
Skyface SDW's contribution adds a dynamic layer to the track, creating a captivating synergy between the artists. The interplay between their voices adds depth and texture, allowing their distinct styles to harmoniously coexist. This collaboration isn't just a union of voices; it's a convergence of artistic visions, resulting in a track that resonates on multiple levels.
"Lavida Loca" isn't just a song; it's an invitation to experience life in all its vivid hues. The lyrics paint a picture of celebration, freedom, and uninhibited joy. As the chorus echoes the refrain of "Lavida loca, we dey enjoy," listeners can't help but be swept up in the infectious energy of the music. It's a reminder that music has the power to uplift and transport, even in the most mundane moments.
Within the context of the "Party In the Jungle" album, "Lavida Loca" serves as a dazzling gem in a treasure trove of musical brilliance. Each track within the album is a chapter, a unique narrative that contributes to the overarching story Kwaku DMC is telling. "Lavida Loca" stands as a pivotal chapter, a crescendo of emotions, and a celebration of life's vibrant tapestry.
In a world where music is a universal language, "Lavida Loca" speaks volumes. It speaks of unity, of embracing cultural heritage while embracing modernity, and of finding joy in the rhythm of existence. As you listen to the track, let its rhythm course through your veins and let its melody transport you to a place of elation. Then, as the final notes fade away, take a moment to reflect. How did "Lavida Loca" make you feel? Did it ignite a spark of spontaneity within you? How does it fit into the larger mosaic of Kwaku DMC's musical narrative?
In the end, "Lavida Loca" is more than just a song; it's an embodiment of the artist's musical evolution and a celebration of the vivacity of life itself. So, let the music wash over you, let the lyrics resonate within your heart, and let yourself be swept up in the magic of Kwaku DMC's sonic masterpiece.
Do You Wish To Upload or Promote Your Song on Our Website?. Call Us 020 531 2345 or email us at Info@hitz360.com