Kwaku DMC – Anigyee Ft. Beeztrap KOTM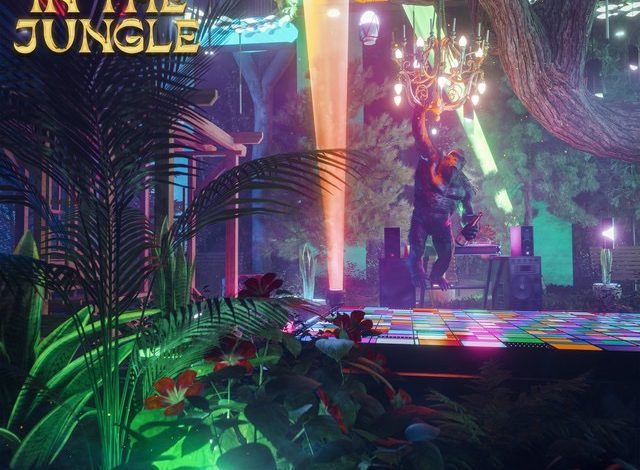 Ghanaian talented musician Kwaku DMC drops this brand new song called "Anigyee" featuring Beeztrap KOTM. The song is released off his new "Party In The Jungle" album.
"Anigyee" is not just a song; it's a captivating journey that invites listeners to explore the intricate nuances of its composition. From the very first note, you're transported to a world where music becomes an expression of emotions, stories, and connections. The fusion of Kwaku DMC's distinctive style with Beeztrap KOTM's dynamic energy creates a harmonious blend that is as captivating as it is entrancing.
The lyrical narrative of "Anigyee" is a celebration of life and a reminder to embrace the present moment. As the chorus echoes the refrain of "Anigyee, anigyee, we dey see," it becomes an anthem of mindfulness, urging us to open our eyes to the beauty that surrounds us. The song's upbeat tempo and infectious rhythm mirror the essence of seizing life's opportunities and relishing every experience.
The collaboration between Kwaku DMC and Beeztrap KOTM is a true meeting of musical minds. Their voices intertwine effortlessly, creating a harmonious dialogue that speaks of camaraderie and shared artistic vision. "Anigyee" isn't just a song featuring two artists; it's a testament to the power of collaboration, where different voices converge to create something greater than the sum of its parts.
As "Anigyee" finds its place within the "Party In the Jungle" album, it becomes a cornerstone of Kwaku DMC's musical odyssey. This album isn't just a collection of tracks; it's a carefully crafted narrative that takes listeners on a sonic exploration of different emotions and experiences. "Anigyee" stands tall as a testament to Kwaku DMC's versatility, showcasing his ability to effortlessly navigate diverse musical terrains.
As you listen to "Anigyee," allow yourself to be swept away by the music. Let the melody envelop you, and let the lyrics resonate with your thoughts and feelings. Consider the message of the song and how it mirrors your own experiences. Reflect on the moments of gratitude, of being present, and of celebrating life's simple joys.
The song "Anigyee" is not just any ordinary song. It serves as a reminder to appreciate and find joy in the present moment. It's an ode to unity, shared experiences, and the magic that unfolds when artists collaborate to create something beautiful. As the last notes of "Anigyee" fade away, let its melody linger on in your mind as a tribute to the amazing collaboration between Kwaku DMC and Beeztrap KOTM on this extraordinary musical journey.
Do You Wish To Upload or Promote Your Song on Our Website?. Call Us 020 531 2345 or email us at Info@hitz360.com