Kwabena Kwabena – Siwagedem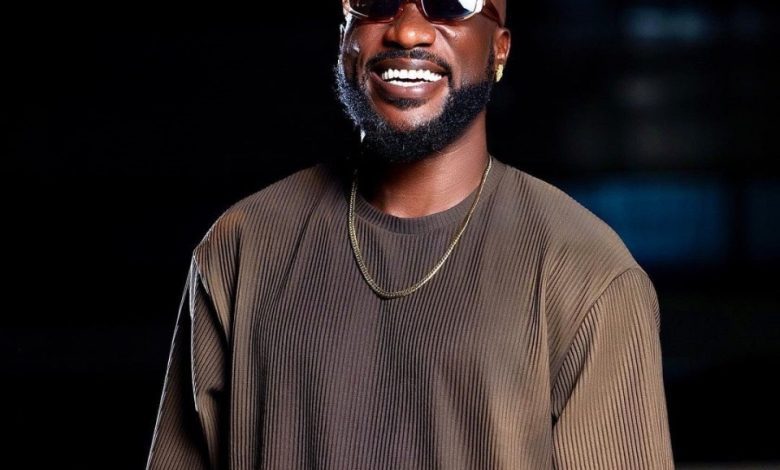 In the realm of Ghanaian highlife music, one name stands out as a true virtuoso – Kwabena Kwabena. With his soothing vocals and captivating melodies, he has won the hearts of music lovers across the globe. Today, we invite you to delve into the enchanting world of Kwabena Kwabena and explore one of his remarkable songs, "Siwagedem."
Released in 2017 as part of his album "Ahyesi," "Siwagedem" is a musical masterpiece that showcases Kwabena Kwabena's exceptional talent. Produced by the renowned Kaywa, this track resonates with its listeners on a deep level, transcending language and cultural barriers. The song effortlessly blends traditional highlife elements with contemporary sounds, creating a harmonious fusion that appeals to music enthusiasts of all ages.
What makes "Siwagedem" truly special are its poignant lyrics. Kwabena Kwabena's quill weaves together verses that speak of love, longing, and the complexities of relationships. The quotable lyrics paint vivid pictures in our minds and evoke emotions that are universal, touching the hearts of anyone who listens.
"AKODAA WISUA WO SO WO SO MA M3N HW3 WO MMPOKUAA NE WATUFO YI AAH NA E3KU ME AAAH WO HO DO NTI ME DA ENDA mehyia obaa bi ama awosie agu me ne ho akono pa pa menti ne ho gyae aaa eee ne ho do nti meda enda meda enda oooo mehyia obaa bi ama awosie agu me ne ho nika pa pa menti ne ho gyae aaa eee ne ho do nti meda enda meda enda oooo young girl paaa Asante nii baa mep3 wo paa paepanii baa meni gye wo ho ayigbe nii baa."
These enchanting words resonate with listeners, drawing them closer to the essence of the song. Through his poetic expressions, Kwabena Kwabena captures the intricacies of love and the yearning for connection. His soulful delivery, coupled with the melodic instrumentation, creates a musical experience that is simply mesmerizing.
As we listen to "Siwagedem," we can't help but be transported to a world where emotions are laid bare, where the beauty of highlife music takes center stage. It is a testament to Kwabena Kwabena's artistry and his ability to captivate audiences with his distinctive style.
Beyond the music itself, "Siwagedem" is a testament to the rich musical heritage of Ghana. Highlife, a genre deeply rooted in Ghanaian culture, has played a significant role in shaping the country's musical identity. Kwabena Kwabena, with his unwavering dedication to this genre, continues to carry the torch, keeping the spirit of highlife alive and thriving.
Do You Wish To Upload or Promote Your Song on Our Website?. Call Us 020 531 2345 or email us at Info@hitz360.com