Lyrical Joe – In The Booth (Freestyle)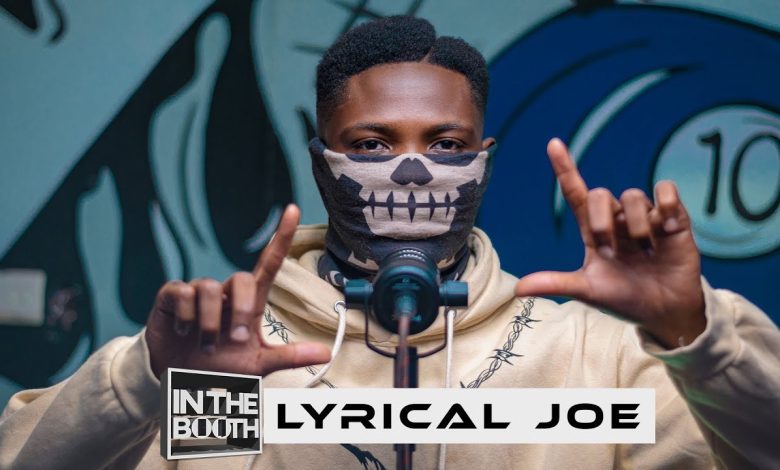 Prepare to be blown away as Lyrical Joe, the Ghanaian rap virtuoso, takes the stage on DJ Slim's electrifying YouTube show, "Street Is Watching." In an extraordinary display of his unparalleled lyrical abilities, Lyrical Joe embarks on a relentless 10-minute nonstop rap marathon, leaving audiences in awe of his unmatched talent.
Hailing from the vibrant music scene of Ghana, Lyrical Joe has garnered a reputation as a wordsmith extraordinaire. His intricate rhyme schemes, captivating metaphors, and flawless delivery have made him a force to be reckoned with in the rap game. With his appearance on "Street Is Watching," he seizes the opportunity to solidify his status as one of the finest lyricists in the industry.
Hosted by the immensely talented Ghanaian Disk Jockey, DJ Slim, "Street Is Watching" provides a platform for artists to showcase their raw skills and creativity. Lyrical Joe embraces the challenge wholeheartedly, diving headfirst into a relentless 10-minute freestyle session. With no breaks or pauses, he showcases his lyrical agility, pushing the boundaries of what can be achieved in a single breath.
Lyrical Joe's nonstop lyrical onslaught is a testament to his dedication and passion for his craft. As he effortlessly strings together intricate wordplay, rapid-fire flows, and thought-provoking punchlines, he captivates listeners and leaves them mesmerized. His ability to maintain a consistent level of intensity and lyrical precision throughout the entire performance is nothing short of awe-inspiring.
Listeners are encouraged to witness Lyrical Joe's breathtaking display of lyrical prowess on DJ Slim's YouTube channel. Brace yourself for an immersive experience as he unleashes a torrent of words, seamlessly blending storytelling, introspection, and social commentary. The sheer skill and creativity exhibited in this nonstop 10-minute rap showcase are bound to leave an indelible mark on your musical sensibilities.
Lyrical Joe's performance on "Street Is Watching" not only showcases his individual brilliance but also elevates the program as a platform for showcasing the finest rap talent in Ghana. As you immerse yourself in his lyrical marathon, be prepared to witness an artist at the peak of his craft, pushing the boundaries of what is possible within the realm of rap.
So, get ready to be amazed as you witness Lyrical Joe's nonstop 10-minute lyrical extravaganza on "Street Is Watching." Once you've experienced the sheer brilliance of his performance, we invite you to share your thoughts with us. How did Lyrical Joe's nonstop rap showcase make you feel? Did his words resonate with you? Join the conversation and let us know how this extraordinary wordsmith left you in awe with his relentless lyrical flow.
Do You Wish To Upload or Promote Your Song on Our Website?. Call Us 020 531 2345 or email us at Info@hitz360.com