Kofi Mole – G-Story Ft. Fameye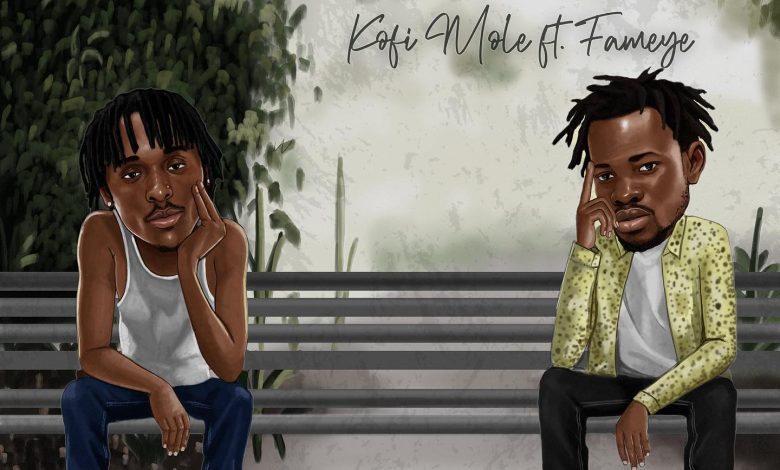 Ghanaian rapper Kofi Mole has recently collaborated with singer Fameye to release a potential hit song titled "G-Story." Produced by E-boy, this track showcases the remarkable talent of both artists, as they delve into a deeply relatable narrative.
In "G-Story," the lyrics paint a vivid picture of a young man who, despite facing numerous challenges, remains resilient in his pursuit of success. The song beautifully captures the struggles of someone trying to make it in life while navigating through a difficult and unforgiving system. It emphasizes the importance of perseverance and the refusal to succumb to the pressures of harsh reality.
The track tackles sensitive subjects such as the hardships faced by individuals trying to carve out a better future for themselves. It sheds light on the obstacles this young man encounters and his unwavering determination to overcome them. "G-Story" serves as a reminder that even in the face of adversity, there is always hope and a way forward.
Kofi Mole's captivating flow and Fameye's soulful vocals create a harmonious blend that resonates with listeners. Their collaboration adds an extra layer of emotion to the song, conveying the raw emotions experienced by the protagonist. The compelling delivery of the lyrics helps to convey the depth of the story and allows the audience to connect on a profound level.
The production by E-boy complements the lyrical content perfectly, providing a fitting backdrop for heartfelt storytelling. The instrumental arrangement enhances the mood of the song, creating an immersive experience for the listener. E-boy's skillful production brings out the best in both Kofi Mole and Fameye, allowing their talents to shine through.
"G-Story" is not merely a song; it is a testament to the resilience of the human spirit. It highlights the power of music to capture and convey the struggles and triumphs of everyday life. The song serves as a reminder that no matter how challenging our circumstances may be, there is always a way to forge ahead and make our mark on the world.
We invite you to listen to "G-Story" and immerse yourself in the powerful narrative it presents. The song offers a unique perspective on the realities faced by many individuals and encourages us to support and uplift one another. After listening, we would love to hear your thoughts and reflections on this compelling collaboration. Share your comments and join the conversation below.
Do You Wish To Upload or Promote Your Song on Our Website?. Call Us 020 531 2345 or email us at Info@hitz360.com