King Paluta – Yahitte (Remix) Ft. Kuami Eugene & Andy Dosty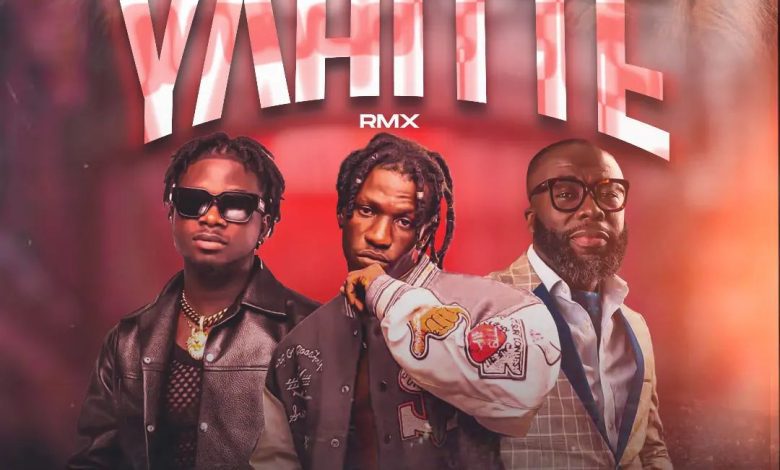 Ghana's music industry has become known for its vibrancy and diversity of talent. King Paluta is one musician that has made a name for himself with his distinct style and lyrical prowess. His most recent album, the "Yahitte" remix, demonstrates his artistic development and ability to cooperate with other skilled artists. This time, King Paluta collaborates with Kuami Eugene and renowned radio DJ Andy Dosty to create an enthralling musical experience.
The "Yahitte" remix is the second episode in the track's remix series. The original remix, which featured Strongman and Amerado, received a lot of attention and appreciation. With the addition of Kuami Eugene and Andy Dosty, King Paluta hopes to expand the song's appeal beyond the initial remix's success.
The cooperation of King Paluta, Kuami Eugene, and Andy Dosty demonstrates the strength of synergy and the ability to flawlessly integrate distinct musical styles. Each musician adds their own flavor to the mix, resulting in a track that is diverse and musical.
As the remix's producer, King Paluta demonstrates his variety and production abilities. He produces a dynamic backdrop for the performers' vocals by fusing hip-hop, highlife, and Afrobeat components to create a gripping sound world. The production enhances the lyrical material and lets each singer shine in their individual verses.
Kuami Eugene, a well-known Ghanaian singer, and songwriter, contributes his melodic touch to the remix. Eugene, known for his silky vocal delivery and captivating hooks, adds a new dimension to the track. His distinct approach and ability to connect with listeners ensure that his inclusion in the remix adds to its overall appeal.
Andy Dosty, a well-known radio broadcaster, and media figure, deviates from his typical territory to deliver an excellent verse on the remix. His inclusion gives the song an unexpected twist, displaying his flexibility as an artist. Dosty's contribution demonstrates his love of music as well as his openness to experiment with new creative outlets.
King Paluta, Kuami Eugene, and Andy Dosty collaborate to produce a musical synergy that embodies the essence of Ghana's unique music environment. The "Yahitte" remix demonstrates their unique talents as well as their ability to collaborate to create a fascinating musical experience.
The release of the "Yahitte" remix is a great achievement for King Paluta. It demonstrates his artistic development and devotion to pushing limits in the Ghanaian music business. The remix demonstrates his drive to make music that connects with audiences and leaves a lasting impression.
Finally, the "Yahitte" remix collaboration with King Paluta, Kuami Eugene, and Andy Dosty is a powerful illustration of the beauty that can happen when creative artists work together. The song demonstrates their distinct artistry as well as their ability to produce a coherent and fascinating musical experience. The "Yahitte" remix is sure to create ripples in the Ghanaian music scene and beyond, thanks to its addictive melodies, intelligent lyrics, and superb production.
Do You Wish To Upload or Promote Your Song on Our Website?. Call Us 020 531 2345 or email us at Info@hitz360.com