KiDi – Likor Ft. Stonebwoy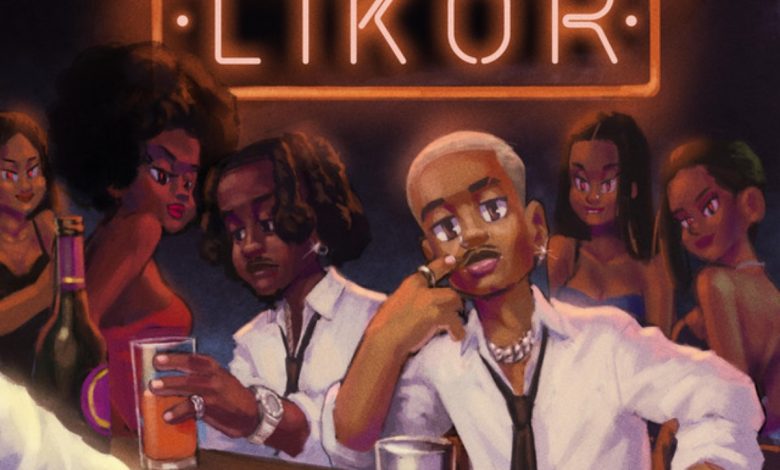 The long-awaited song "Likor" by KiDi featuring Stonebwoy is finally out now, and fans can't contain their excitement. The Ghanaian singer delivered yet another musical masterpiece, showcasing his exceptional talent and charisma once again.
In the recently released track, "Likor," KiDi's melodious voice blends seamlessly with the energetic and captivating beats, courtesy of the talented Stonebwoy. The duo's collaboration has undoubtedly lived up to the expectations of fans, as they bring their distinct styles together to create a musical fusion that is nothing short of extraordinary.
As promised, the lyrics of "Likor" carry a profound emotional depth, touching on themes of love, relationships, and personal experiences. KiDi's heartfelt words resonate with listeners, leaving them feeling both moved and connected to the essence of the song.
In the days leading up to the release, KiDi made sure his fans were well-informed and excited about the new single by sharing a pre-save link. This allowed fans to be among the first to experience the magic of "Likor" and added to the overall sense of anticipation surrounding the release.
Now that "Likor" is available for everyone to enjoy, it's time to turn up the volume and immerse yourself in the infectious rhythms and captivating melodies. Whether you're at home, in the car, or out with friends, this song is the perfect addition to any playlist.
KiDi and Stonebwoy have proven once again why they are regarded as some of Ghana's most talented and celebrated musicians. "Likor" stands as a testament to their musical prowess and the power of collaboration in the industry.
Allow yourself to be captivated by the magic that KiDi and Stonebwoy have created, and get ready to be captivated by their musical journey. It's time to experience "Likor" and embrace the joy and energy it brings!.
Do You Wish To Upload or Promote Your Song on Our Website?. Call Us 020 531 2345 or email us at Info@hitz360.com