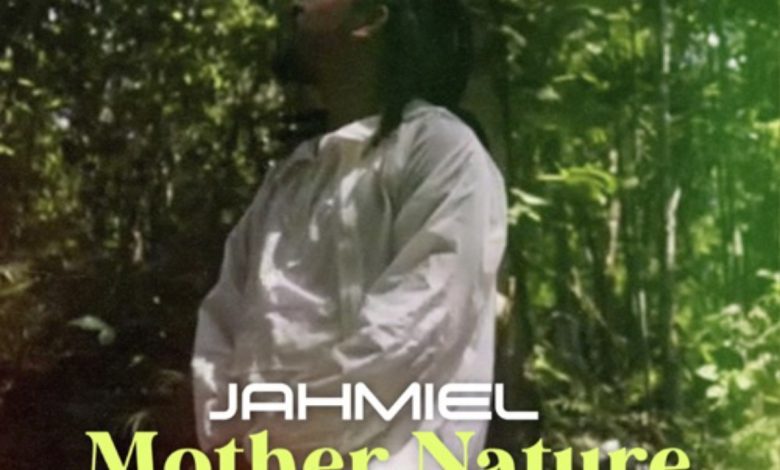 Jahmiel's "Mother Nature": A Dancehall Anthem for Trusting Nature Over Mankind
Jamaican dancehall artist Jahmiel has released a new single titled "Mother Nature," produced by Quantanium Records. The song is a departure from Jahmiel's usually upbeat and energetic style, as it is a slower and more contemplative track that explores themes of trust and the natural world.
In "Mother Nature," Jahmiel sings about his trust in God and Mother Nature, as opposed to mankind. He reflects on the state of the world and the current climate of distrust, noting that many people have lost faith in their fellow human beings. Jahmiel's lyrics are a call to action, urging listeners to look to nature for guidance and inspiration, rather than relying solely on others.
The song is an ode to the beauty and power of nature, and the importance of preserving it for future generations. Jahmiel's trust in Mother Nature is evident throughout the song, as he praises the earth for its ability to heal and regenerate. He also touches on the need to care for the environment and the consequences of failing to do so.
Jahmiel's message is particularly relevant in today's world, where environmental concerns and issues of trust are at the forefront of many people's minds. His lyrics are both thought-provoking and inspiring, urging listeners to take action and make positive changes in their lives.
As with all of Jahmiel's music, "Mother Nature" showcases his unique talent and style as a dancehall artist. His smooth and melodic vocals are complemented by the understated instrumentation, creating a mellow and introspective vibe. The song is sure to appeal to fans of Jahmiel's previous work, as well as to those who appreciate a good message in their music.
In conclusion, "Mother Nature" is a powerful and timely dancehall anthem that encourages listeners to trust in the natural world. Jahmiel's lyrics are a reminder of the importance of caring for the environment and the need for trust and faith in our world today. Fans of dancehall music and conscious lyrics should definitely give this latest track a listen. And for those who want to hear it for themselves, the latest dancehall mp3 download of "Mother Nature" is available now.
Do You Wish To Upload or Promote Your Song on Our Website?. Call Us 020 531 2345 or email us at Info@hitz360.com