Here are 12 Hot Gangster Drill Songs In Ghana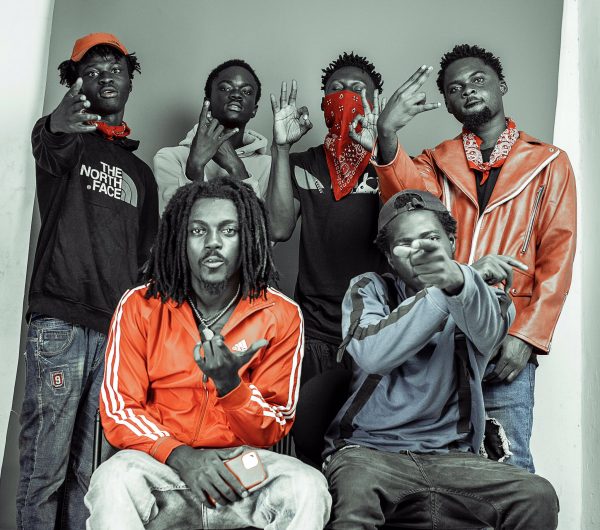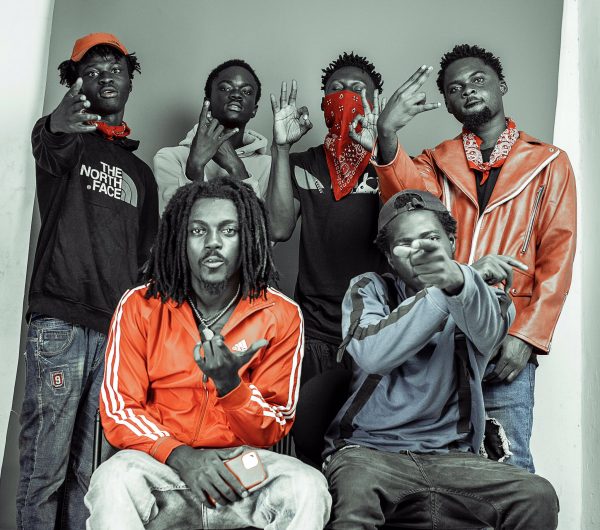 As much as we may argue about the origins of drill music, we can all agree that is a straight descendant of gangster music. It comes far from influx of boom-bap and trap to becoming a global phenomenon today. Drill music possesses the extraordinary pint of darkness a music genre can ever have.
This is seriously no child's plaything but with its arrival in Ghana and dominating the music scenes for close to two years ever since it emerged out of nowhere, it has branched to express several matters of life whiles maintaining its taste of explicit content and darkness. Musicians venturing into drill music in Ghana all happen to have different tastes in the drill but continue to stay loyal to its gangster origins.
Upon the growing number of gangster-themed drill songs, we thought it would be signal out which of the many are standing out as the people's choice. We will begin from its early emergence.
12. Jay Bahd – See No Evil
The Kumasi-based rapper has established himself as one of the best wordsmiths and keeps giving out more reasons for everyone to put some respect on his name. He proved so with some individual songs and surprised everyone especially on this song dubbed "see no evil". Of course, it's Jay Bahd and we all know what he delivers when it comes to keeping the flow gangster. As much as we would love to give the best position out to it but we will settle for this position with much more fire songs behind.
11. Reggie – Akata Gang Gang (Remix)
If anyone wants some insight into what Reggie is good at then, I will say he is a master in throwing the microphone out to features. The Remix version of his breakthrough single was something we gladly expected. We wanted something of an upgrade and it came out with the perfect touch especially with the grand appearance of Pappy Kojo who isn't really a member of the Asakaa gang under life living records since they usually worked with label mates when it comes to features.
10. Sammy Black – Eehu
For a debut single, we must give Sammy Black enough credit for pulling up a grand entry into the Drill scenes. Accompanied by OG Asakaa boys member Kwaku DMC, Sammy Black churned out what will always go down history as one of the best gangster songs ever made in Ghana.
9. Sean Lifer – Ma Drip
If you ever wondered how much of a special reason makes everyone so invested in pulling up in designers and foreign brands, here is a song for you. It might not contain the answers but it might give an insight into finding these answers. Rule number one of "Akatasem", always stay fly and fresh. No gangster jokes with their fashion scenes nor does he or she listen to the commentaries about their lifestyle.
8. Jay Bahd – You Can't Show Me Nothing
Another masterpiece from one of Oseikrom's finest Rappers off his debut project dubbed the return of Komfo Anokye. This song expresses the strong courage and confidence lined up with a lifetimes experience of hell back and front. When you've been through it all already, nothing really moves you and that's what this song moans about.
7. Yaw Tog – Sore
When the entire nation had their eyes fixed on the Asakaa boys for another glimpse of their irresistible vibes, Yaw Tog led the entire gang to remind Ghanaians that they are here to stay with one of the biggest hits in recent years. The hype around this one was massive and it received enough love to make it a massive classic in the history books.
6. Reggie – Geng Geng
Like I always said, Reggie is really good at picking out the suitable characters to compose heat. Sticking the entire Gang together in the music video regardless of who made the cut and who didn't was a perfect reflection of what the song really is about. The unity and understanding within them make them a dangerous opponent to even the god's whiles passing some insights out on how they keep it going.
5. Cabum – Tukye
Without hurting anyone's feelings, Reggie is not alone as far as masters of picking out the suitable candidates for a song as Cabum poses himself as someone with equal or Supreme skills. As a legend in the City, he found himself very proud to find the new wave breaking boundaries to excel when they had to hold. He put his desired candidates which included Bra Benk, Reggie, Jay Bahd and O'Kenneth to give us one of the hardest gangster songs in the history of Ghana music.
A direct warning to every industry player that this is the Era of Kumasi dominance and must be treated with the holiest of respect.
4. Jay Bahd – Y3 Y3 Dom
It shouldn't come as a surprise that Jay Bahd is making the cut more because his entire way of music is strictly dedicated to the way of gangster life. Linking up with fellow label mates, they made the hardest song the entire gang could pull up. The influx of historical backgrounds of the Ashanti Empire in both the song and music video was something we have never seen before but loved on first sight.
3. Kawabanga – Akatafoc
The first of its kind and the perfect breakthrough song that set the drill scenes in Ghana up to inspire the many talents to shift their craft to the sub-genre of hip hop. It was a perfect entry song and a perfect pacesetter with a clear and factual representation of drill music as it poised enough Drak-themed and explicit lyrics and vocals.
2. Jay Bahd – Condemn
This was a time where this whole thing was new to the people and something hard or perhaps harder than anything drill ever released in the legal boundaries of Kwame Nkrumah's mighty Ghana. "When we pull up on them, wobete grrrr on them". This song no doubt set the pace for the many gangster songs on the system currently.
1. City Boy – Abonten
This song got no competition as far as the competition is about gangster music in Ghana. Even though several classics have gone down in history, this one will have a special place for being the most outstanding gangster music ever. The music video was skulled expression on screen. The idea about being outside making money by all means possible is something that vibrates the soul to stay wild whiles listening.
Do You Wish To Upload or Promote Your Song on Our Website?. Call Us 020 531 2345 or email us at [email protected]