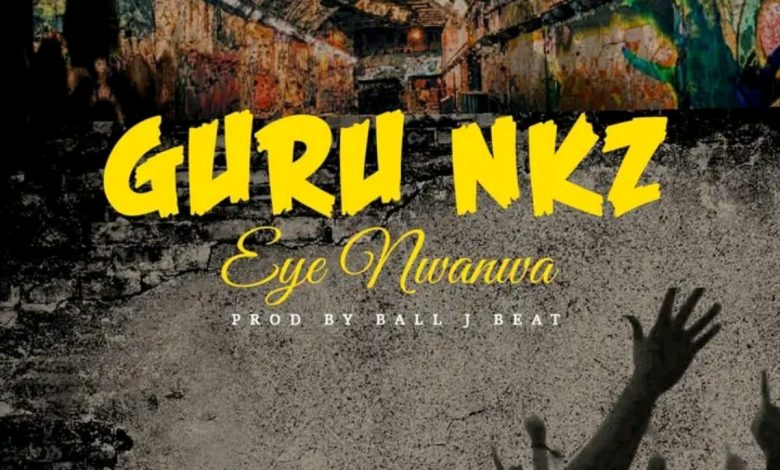 Renowned Ghanaian rapper, Guru NKZ, has seamlessly embraced the latest social media craze by unveiling his latest musical creation, a captivating track that artfully incorporates the widely recognized Ghanaian TikTok sensation, "Eye Nwanwa".
Standing tall among the pantheon of Ghanaian rap virtuosos, Guru NKZ's discography is studded with chart-topping hits that have etched his name in the annals of musical success. Displaying an unwavering commitment to his craft, Guru NKZ has graced the airwaves with a steady stream of musical brilliance, a trend that shows no signs of abating. Notably, his recent release, "My Way", continues to commandeer attention within the vibrant tapestry of the Ghanaian music industry, solidifying Guru NKZ's influence and staying power.
Masterfully orchestrated by the acclaimed producer Tom Beatz, the latest offering from Guru NKZ promises to be a sonic delight that reverberates through your very core. Its harmonious blend of rhythm and lyrics captures the essence of the current cultural zeitgeist while maintaining Guru NKZ's signature style.
As you curate your weekend playlist, don't miss the opportunity to infuse it with the enchanting melodies of this newfound musical gem. Below, you'll find the link to immerse yourself in the auditory masterpiece that Guru NKZ and his team have meticulously crafted. We eagerly await your insights and impressions, as your thoughts and reactions continue to shape the ever-evolving landscape of musical appreciation.
Do You Wish To Upload or Promote Your Song on Our Website?. Call Us 020 531 2345 or email us at Info@hitz360.com