Flowking Stone – By My Side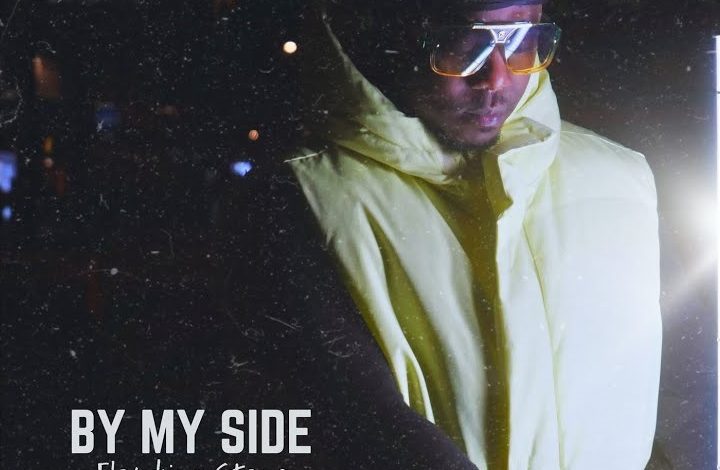 Ghanaian rapper Flowking Stone is back with a fresh offering for his fans. Titled "By My Side," this new song is set to captivate listeners with its infectious beats and thought-provoking lyrics. Flowking Stone has always been known for his unique style and ability to connect with his audience, and this track is no exception.
"By My Side" showcases Flowking Stone's lyrical prowess and his knack for storytelling. The song delves into themes of love, loyalty, and the importance of having someone by your side through life's ups and downs. Flowking Stone's smooth flow and dynamic delivery bring the lyrics to life, making it easy for listeners to relate to the emotions conveyed in the song.
As you listen to "By My Side," you'll be instantly drawn in by the captivating production. The beats are infectious, blending elements of traditional Ghanaian music with modern hip-hop influences. The combination creates a unique sound that sets Flowking Stone apart from his peers in the industry. The production perfectly complements the heartfelt lyrics, creating a harmonious fusion of sound and meaning.
Flowking Stone's ability to engage and captivate his audience is a testament to his talent and dedication to his craft. His music consistently resonates with fans, and "By My Side" is no different. Through his lyrics, he paints a vivid picture of the importance of having someone who stands by you, supporting and encouraging you through life's challenges.
The beauty of "By My Side" lies in its simplicity and relatability. Flowking Stone's words evoke a range of emotions, from nostalgia to gratitude. It's a reminder that we all need someone to lean on during difficult times, someone who believes in us even when we doubt ourselves.
Flowking Stone's latest release is a testament to his growth as an artist. He continues to push boundaries and experiment with his sound, constantly evolving to deliver fresh and engaging music. "By My Side" showcases his versatility, allowing listeners to connect with his music on a deeper level.
So, take a moment to listen to "By My Side" by Flowking Stone. Let the music transport you to a place of introspection and gratitude. Share your thoughts and impressions with us; we'd love to hear how the song resonates with you. Flowking Stone's talent and dedication shine through in this track, and we can't wait to see what he has in store for us next.
Listen to "By My Side" below and immerse yourself in the captivating world of Flowking Stone's music. Let the rhythm and lyrics guide you on a journey of self-reflection and appreciation for the ones who stand by you, through thick and thin.
We hope you enjoy this new release as much as we did. Stay tuned for more updates on Flowking Stone's music and upcoming projects. In the meantime, share "By My Side" with your friends and loved ones, and let the music spread its magic.
Do You Wish To Upload or Promote Your Song on Our Website?. Call Us 020 531 2345 or email us at Info@hitz360.com