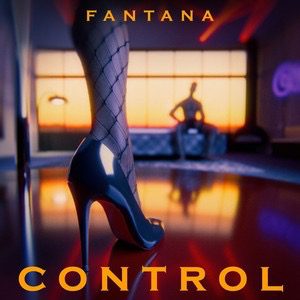 Fantana, the talented Ghanaian afropop singer, continues to add captivating melodies to her ever-growing discography as an artiste. With the release of her latest musical creation titled "Control," she once again showcases her incredible talent and artistic prowess.
Building upon the success of her previous chart-topping hit "Your Man," Fantana unleashes a new track that exudes confidence and empowerment. In "Control," she fearlessly asserts her authority not only in various aspects of life but also within the intimate confines of the bedroom. This bold declaration adds an intriguing layer to Fantana's artistry, as she explores themes of dominance and desire.
Throughout her career, Fantana has established herself as a force to be reckoned with in the music industry. Her impressive repertoire includes smash hits like "Touch Me," "Your Man," and "No Dulling." These infectious tunes not only solidify her unique sound but also showcase her versatility as an artist.
It's worth noting that Fantana's musical journey took an exciting turn after her departure from RuffTown Records. Since then, she has consistently delivered captivating music that resonates with fans worldwide. Her ability to captivate audiences with her powerful vocals and catchy melodies has earned her a loyal following and critical acclaim within the industry.
With "Control," Fantana once again proves her ability to craft irresistible tunes that leave a lasting impact on listeners. As she continues to evolve as an artiste, her distinctive style and unwavering passion ensure that her music will continue to make waves in the Afropop genre and beyond. Fans eagerly await what Fantana has in store next as she continues to establish herself as one of Ghana's most exciting musical talents.
Do You Wish To Upload or Promote Your Song on Our Website?. Call Us 020 531 2345 or email us at Info@hitz360.com