Fancy Gadam – Dakanda (Refix)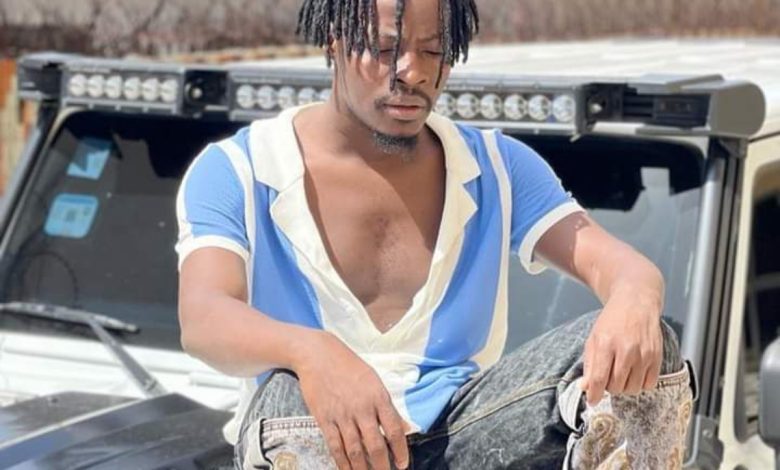 Ghanaian Musical Sensation Fancy Gadam Drops Breathtaking Refix of "Dakanda". This young and gifted musician has consistently mesmerized audiences with his soulful voice and unique style. Once again, Fancy Gadam graces us with his latest masterpiece, a refix of the hit song "Dakanda," setting the stage for a month filled with musical delights.
Fancy Gadam has proven time and again that he is a force to be reckoned with in the music scene. With an impressive track record of chart-topping hits and a dedicated fanbase that spans the globe, this artist's rise to stardom is nothing short of extraordinary. Each release from Fancy Gadam is met with eager anticipation, and the new refix of "Dakanda" is no exception.
"Dakanda" has already been a beloved song in its original form, but Fancy Gadam's refix takes it to a whole new level. With his distinctive vocal prowess and a touch of his signature style, the song breathes new life into an already captivating melody. The refix showcases Fancy Gadam's ability to infuse his personality and emotions into every note, making it a genuine expression of his artistry.
As fans and music enthusiasts, we are invited to embark on a musical journey by listening to this enchanting refix. The song not only captivates with its melodious tunes but also carries a powerful message within its lyrics. Fancy Gadam's artistry goes beyond just crafting catchy tunes; it reflects the cultural richness and depth of emotions that music can convey.
Music has a unique way of connecting people, transcending borders, and bridging cultural divides. Fancy Gadam's refix of "Dakanda" does precisely that by resonating with listeners from different backgrounds and immersing them in the beauty of Ghanaian music. It's an invitation to appreciate and celebrate the creativity and diversity present in the music of this talented nation.
We encourage everyone to take a moment to experience the magic of Fancy Gadam's latest offering. Listen to the refix of "Dakanda" and let yourself be carried away by the soothing rhythm and heartfelt lyrics. Share your thoughts and feelings with us because music, after all, is a shared experience, and each listener's perspective adds a unique layer of meaning to the art.
As we embark on this musical journey with Fancy Gadam, let us celebrate the power of music to inspire, uplift, and unite us all. Stay tuned for more musical gems from this exceptional artist as he continues to grace us with his creativity and passion for the art form.
Fancy Gadam's refix of "Dakanda" is a testament to his exceptional talent and his ability to create music that resonates with the soul. It's a song that will undoubtedly linger in our hearts and minds, leaving us eagerly awaiting his next musical masterpiece. So, go ahead, listen to the song, and let yourself be captivated by the magic of Fancy Gadam's music.
Do You Wish To Upload or Promote Your Song on Our Website?. Call Us 020 531 2345 or email us at Info@hitz360.com