Emmanuel Abbey – I Cannot Fail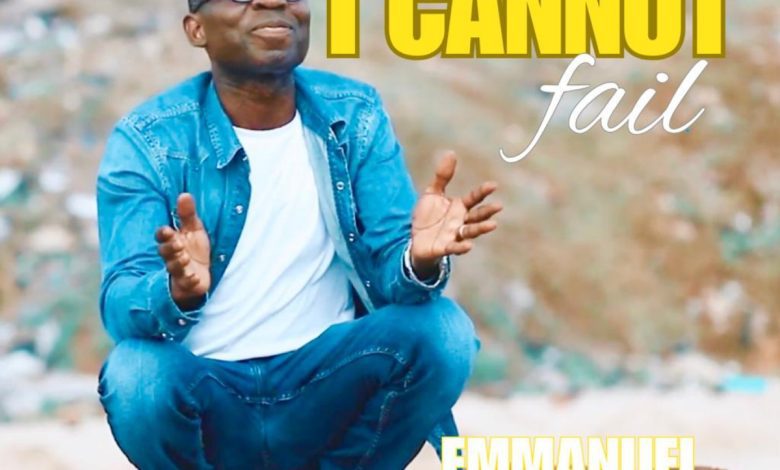 Ghanaian gospel music continues to captivate hearts and uplift spirits with its powerful messages and soul-stirring melodies. In the realm of gospel music, one artist who has been making waves with his profound lyrics and soulful voice is Emmanuel Abbey. Following the success of his previous release, "Onim Me Dada," Emmanuel Abbey presents his latest masterpiece, "I Cannot Fail." This new song is set to touch the lives of listeners, inspiring them with its powerful message of faith and perseverance.
"I Cannot Fail" serves as a testament to Emmanuel Abbey's unwavering faith and his deep-rooted belief in the power of God. The song beautifully showcases his exceptional vocal abilities, coupled with a melodious arrangement that resonates with the listener's spirit. The captivating composition draws listeners in, creating an atmosphere of worship and reflection.
At the core of "I Cannot Fail" lies a message of hope and determination. Emmanuel Abbey encourages listeners to trust in the divine power that guides their paths, assuring them that with God on their side, they are destined to overcome any obstacle. The song's lyrics speak of unwavering faith, unshakable resolve, and the triumph that comes from relying on God's strength. It serves as a reminder that, no matter the challenges faced, believers can find solace and victory in their faith.
Stream this lovely masterpiece below and don't forget to share your thoughts with us.
Do You Wish To Upload or Promote Your Song on Our Website?. Call Us 020 531 2345 or email us at Info@hitz360.com