DopeNation – Wei Ft. Medikal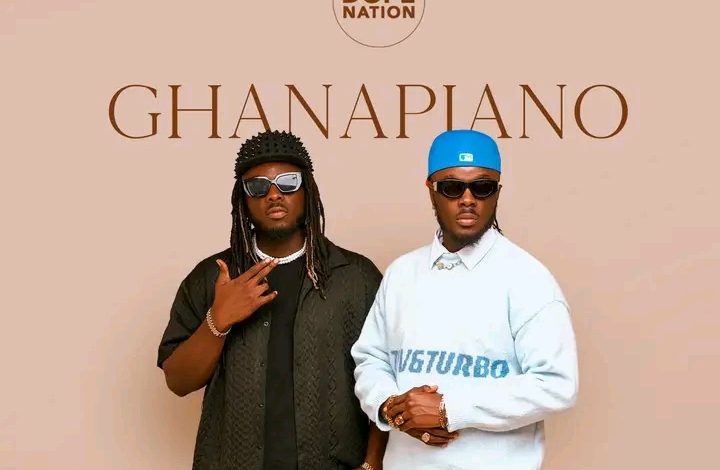 DopeNation continues to make waves with their innovative sound and creative collaborations. Their latest release, a captivating single titled "Wei," featuring the award-winning rapper Medikal, is a testament to their musical prowess and their ability to craft tracks that resonate with a wide audience.
"Wei" marks another milestone in DopeNation's impressive career. Collaborating with the acclaimed rapper Medikal, who himself has garnered recognition for his lyrical prowess and distinctive style, the track brings together two powerhouses of the Ghanaian music scene. The synergy between DopeNation and Medikal is evident in the seamless blend of their unique talents, resulting in a track that's both infectious and unforgettable.
This single is part of DopeNation's recently launched extended play project, "Ghanapiano," a collection that showcases their commitment to pushing boundaries and exploring new musical territories. The EP's title itself is a nod to the fusion of Ghana's musical heritage with contemporary sounds, demonstrating the duo's ability to seamlessly incorporate traditional elements into their modern compositions. "Wei" is a prime example of this approach, where rich Ghanaian musical influences intertwine with Medikal's rap verses, creating a harmonious sonic experience.
The production of "Wei" is a testament to DopeNation's prowess as producers and their keen ear for catchy melodies and rhythms. The track's instrumentation is carefully crafted, offering a backdrop that complements the vocal deliveries of both DopeNation and Medikal. The result is a song that not only commands attention but also invites listeners to move to its infectious beat.
Furthermore, "Wei" doesn't just captivate with its sound; it also tells a story. The lyrics delve into themes that resonate with many, touching on life experiences, aspirations, and the journey to success. DopeNation's ability to infuse depth into their music sets them apart as artists who don't just create songs but share narratives that listeners can connect with on a personal level.
As the digital age continues to redefine music consumption, DopeNation leverages this trend by inviting fans and listeners to engage with their work on a deeper level. The release of "Wei" comes with an open invitation to share thoughts and interpretations, fostering a sense of community around the music. This engagement transforms a simple song into a shared experience, where audiences become active participants in the journey.
"Wei" by DopeNation featuring Medikal is more than just a collaboration; it's a testament to the power of artistic synergy and the ability of music to bridge genres and generations. As DopeNation continues to solidify their presence as a force to be reckoned with in the Ghanaian music scene, "Wei" and the "Ghanapiano" EP stand as markers of their evolution, innovation, and unwavering dedication to delivering music that resonates deeply with audiences across the globe.
Do You Wish To Upload or Promote Your Song on Our Website?. Call Us 020 531 2345 or email us at Info@hitz360.com