DopeNation – Ali Baba Ft. DJ Faculty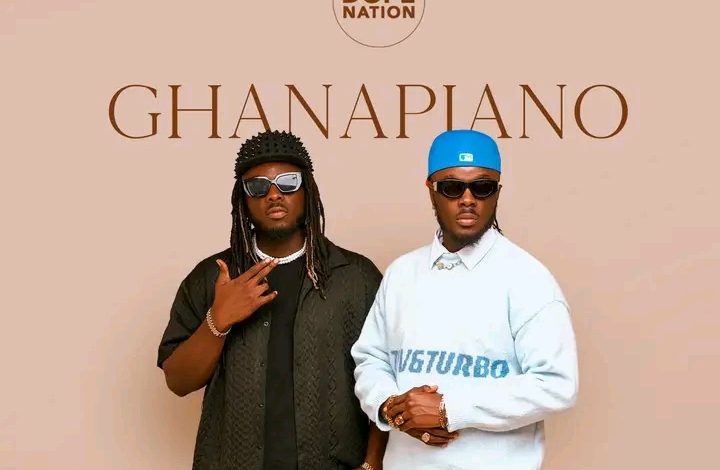 Ghanaian music duo DopeNation drops their latest offering, an entrancing single titled "Ali Baba," featuring the skilled DJ Faculty, showcases their musical finesse and unyielding creativity. This track, an integral part of their freshly dropped extended play project "Ghanapiano," underscores DopeNation's innate ability to harmoniously blend genres into a symphony of sounds that resonate with a diverse audience.
"Ali Baba" isn't just another song; it's a testament to DopeNation's mastery in crafting music that transcends borders, uniting listeners from various musical preferences. Drawing inspiration from the rhythmic melodies of Afrobeat, the captivating vibes of hip-hop, and the infectious hooks of Afro-pop, the duo has forged a unique sound that has catapulted them to the pinnacle of the Ghanaian music scene, earning them numerous accolades along the way.
Hailing from their "Ghanapiano" EP, "Ali Baba" stands tall as a representation of DopeNation's commitment to merging Ghana's rich musical heritage with contemporary production techniques. The EP serves as a sonic canvas on which the duo paints stories of their homeland, interwoven with their distinctive creative signatures. "Ali Baba" emerges as a radiant brushstroke in this musical masterpiece, contributing its own vibrant hue to the collection.
Taking a closer look at the composition of "Ali Baba," it's evident that DopeNation's approach is a harmonious blend of meticulous craftsmanship and instinctive artistry. The song's melody is magnetic, instantly pulling listeners into its rhythm and compelling them to sway to its beat. This mastery of melody is a hallmark of DopeNation's production style, demonstrating their willingness to push boundaries and constantly evolve their sound.
Beneath the infectious rhythm and captivating melodies, "Ali Baba" carries a universal message of celebration and enjoyment. The lyrics exude a festive spirit, mirroring the exuberance and zest for life found within Ghana's music and culture. DopeNation's skill in weaving relatable themes into their music transforms "Ali Baba" into an anthem that resonates with people from all walks of life.
Amid the digital era's evolving music landscape, DopeNation is steadfast in their commitment to engaging with their audience on a deeper level. The release of "Ali Baba" comes with an open invitation for fans to immerse themselves in the music and share their thoughts. This interactive approach transforms passive listeners into active participants, fostering a sense of unity and camaraderie around the music.
"Ali Baba" by DopeNation featuring DJ Faculty is a testament to the duo's unwavering dedication to musical excellence and innovation. As they continue to capture the hearts of listeners both locally and globally, their music acts as a bridge that spans cultures, transcends genres, and unites individuals through the universal language of melody. With "Ali Baba" and the "Ghanapiano" EP, DopeNation cements their status not only as artists but as storytellers who utilize music to craft narratives that resonate deeply with audiences across the world. So go ahead, listen, feel the rhythm, and allow yourself to be transported into the vibrant world of DopeNation and their enchanting soundscape.
Do You Wish To Upload or Promote Your Song on Our Website?. Call Us 020 531 2345 or email us at Info@hitz360.com