DJ Neptune – Mumu ft. Joeboy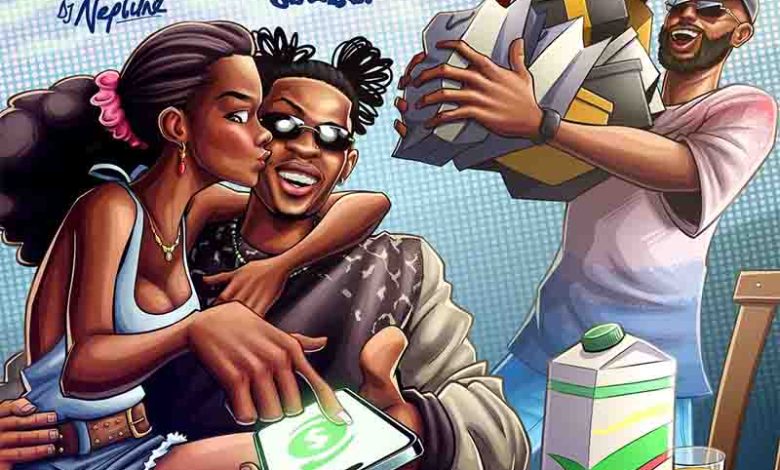 "Mumu" is a vibrant and catchy afrobeats track by Nigerian disc jockey, DJ Neptune, featuring the talented Joeboy. This collaboration has resulted in a lively and danceable tune that's sure to get listeners in the groove.
DJ Neptune is known for his prowess in blending various musical elements and delivering tunes that appeal to a wide audience. "Mumu" is no exception. It combines infectious rhythms and melodies with well-crafted lyrics that explore themes of love and infatuation.
Joeboy's vocals on the track bring a fresh and youthful energy, perfectly complementing DJ Neptune's mixing skills. Together, they create a synergy that makes "Mumu" an irresistible jam. The song's title, which translates to "fool" in Nigerian Pidgin, playfully alludes to the idea of being captivated by love and making foolish decisions under its spell.
The production quality of the song is top-notch, with a groovy beat and a catchy chorus that's easy to sing along with. DJ Neptune's ability to set the perfect mood for a track shines through in "Mumu," making it a great addition to afrobeats playlists and dance floors.
As the Nigerian music scene continues to thrive and evolve, DJ Neptune's "Mumu" is a testament to the creativity and innovation that artists are bringing to the genre. It's a song that's likely to keep audiences moving and grooving, celebrating the power of love and the joy of music.
Whether you're a fan of afrobeats or simply enjoy catchy and upbeat music, "Mumu" by DJ Neptune and Joeboy is a track worth adding to your rotation. It encapsulates the vibrant and lively spirit of contemporary Nigerian music and the ability of artists like DJ Neptune to create irresistible tunes that resonate with a broad audience.