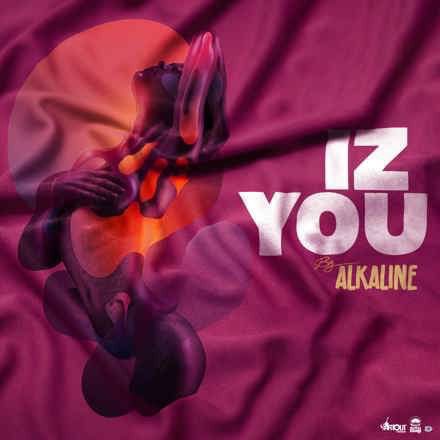 Jamaican dancehall artist Alkaline continues to showcase his musical prowess with his latest track, "(It's) Iz You." Produced by Autobamb Records and Sart Out Records, this song delivers the signature Alkaline style that his fans have come to love.
"(It's) Iz You" is a catchy and vibrant dancehall track that combines Alkaline's smooth and distinctive vocal delivery with a well-crafted instrumental arrangement. The production features a pulsating beat, infectious melodies, and a captivating rhythm that's bound to get listeners moving to the music.
Alkaline's lyrics in the song touch on themes of attraction and desire. He uses his lyrical skills to express his interest and appreciation for someone special, making it a perfect choice for dancehall enthusiasts looking for a tune to groove to. The song is a testament to Alkaline's ability to craft music that resonates with his audience and keeps them engaged.
As with many of his tracks, Alkaline's unique vocal style and delivery set him apart in the dancehall scene. His voice effortlessly rides the rhythm, creating a dynamic and captivating sonic experience. The chorus, in particular, is a memorable and catchy hook that adds to the song's overall appeal.
"(It's) Iz You" by Alkaline is yet another example of his ability to consistently deliver dancehall hits that make a mark on the music scene. It's a track that not only showcases his musical talent but also provides fans with a fresh addition to their playlists. The song's lively and upbeat atmosphere makes it a suitable choice for parties, dance floors, or simply enjoying some feel-good music.
Alkaline's ability to blend infectious melodies, engaging lyrics, and a captivating vocal performance makes "(It's) Iz You" a song that's worth a listen for anyone who appreciates dancehall music and the energy it brings. It's another reminder of his continued impact on the genre and his ability to keep the dancehall vibes alive and thriving.
Do You Wish To Upload or Promote Your Song on Our Website?. Call Us 020 531 2345 or email us at [email protected]