DJ Lord – This Is R2Bees (Mixtape)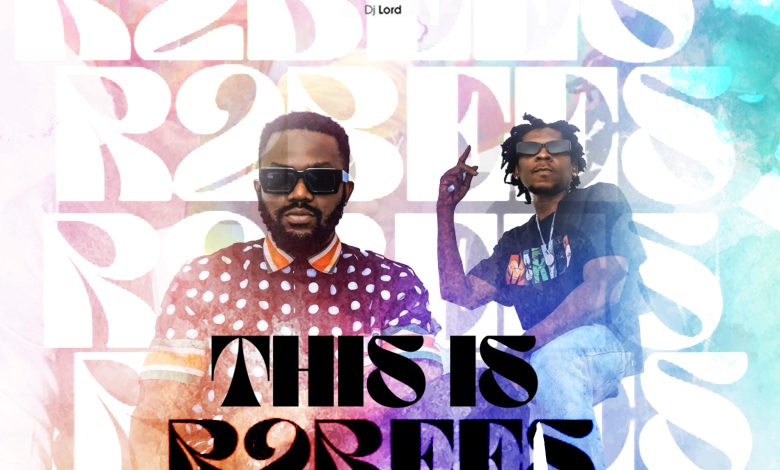 Ghanaian music enthusiasts are in for a treat as DJ Lord, a highly skilled Disk Jockey hailing from Ghana, unveils his latest creation, a captivating mixtape titled "This is R2bees." This mixtape is a celebration of the musical prowess of the dynamic Ghanaian duo, R2bees, comprising the talented artists Mugeez and Omar Sterling.
In this musical compilation, DJ Lord seamlessly weaves together a collection of R2bees' most iconic and melodious tracks. The mixtape serves as a testament to R2bees' influence and impact on the Ghanaian music scene, showcasing their ability to create songs that resonate with fans across the nation and beyond.
Listeners are invited to immerse themselves in the rhythmic melodies and soulful harmonies that have become synonymous with R2bees' sound. The mixtape offers a comprehensive experience, featuring hit after hit, providing a sonic journey through R2bees' discography. From their earlier releases that gained them prominence to their latest chart-toppers, DJ Lord captures the evolution of R2bees' music, highlighting their growth as artists.
Without a doubt, "This is R2bees" is a compilation that will undoubtedly resonate with long-time fans of the duo, while also serving as an ideal introduction for those who may not be familiar with their work. The mixtape's ability to transcend time and appeal to different generations is a testament to R2bees' ability to create music with lasting impact.
DJ Lord's skillful mixing and seamless transitions between tracks add an extra layer of excitement to the mixtape. His expertise in blending diverse sounds and maintaining a consistent flow ensures that listeners are taken on a journey that feels both familiar and refreshing. It's a reminder of the important role that DJs play in curating musical experiences that bring people together.
As you immerse yourself in the sounds of "This is R2bees," take a moment to reflect on the way R2bees' music has influenced the Ghanaian music industry. Their ability to combine rich lyrical content with infectious melodies has made them a force to be reckoned with. Whether you find yourself dancing to the upbeat rhythms or being moved by the heartfelt lyrics, R2bees' music has a universal quality that transcends cultural boundaries.
DJ Lord's mixtape "This is R2bees" is a musical journey that showcases the incredible talent of the Ghanaian duo. Through their music, R2bees has managed to captivate audiences and leave an indelible mark on the music industry. This mixtape, expertly curated by DJ Lord, allows us to relive and appreciate the magic that R2bees brings to the world of music. So, tune in, let the music wash over you, and share your thoughts on this exceptional mixtape that celebrates the musical legacy of R2bees.
Do You Wish To Upload or Promote Your Song on Our Website?. Call Us 020 531 2345 or email us at Info@hitz360.com