DJ Akuaa – Ayefro Dondoo Ft. Kuami Eugene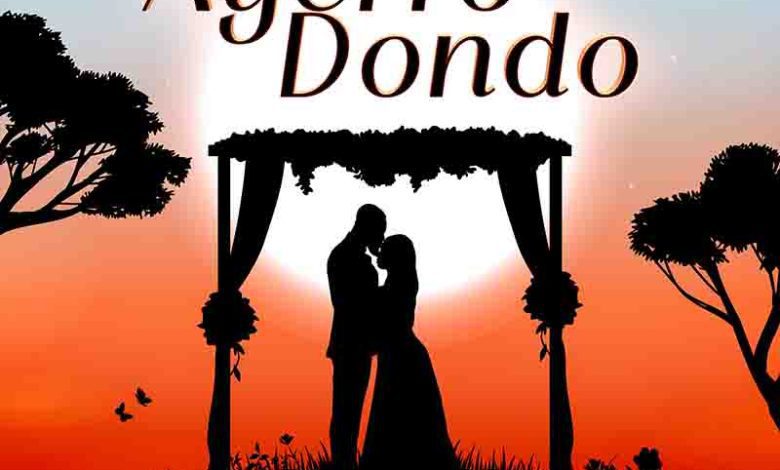 DJ Akuaa, a talented disc jockey and musician hailing from Ghana but based in the United Kingdom, has recently unveiled her latest single, "Ayefro Dondoo." This eagerly awaited track features the award-winning musician Kuami Eugene, adding an extra layer of artistry to an already captivating piece of music.
Derived from the Ghanaian language, "Ayefro Dondoo" is a phrase commonly used to bless newly wedded couples. In Ghanaian culture, weddings are referred to as "Ayefro," and the term "Dondoo" is a symbolic way of expressing well wishes and bestowing blessings upon the couple. DJ Akuaa's decision to title her song with this phrase demonstrates her deep appreciation for her cultural roots and her desire to celebrate love and unity through music.
With this latest release, DJ Akuaa showcases her exceptional talent and ability to seamlessly blend Ghanaian and international sounds. "Ayefro Dondoo" is a vibrant and energetic track that effortlessly combines elements of Afrobeat and highlife music. The infectious melodies, rhythmic beats, and infectious hooks create an irresistible sound that will undoubtedly captivate listeners from all walks of life.
Collaborating with Kuami Eugene, one of Ghana's most acclaimed musicians, adds an extra layer of musical brilliance to "Ayefro Dondoo." Known for his unique vocal style and ability to create chart-topping hits, Kuami Eugene brings his signature touch to the song, elevating it to new heights. The chemistry between the two artists is palpable, and their combined talents result in a truly remarkable musical experience.
Listeners are invited to immerse themselves in the magic of "Ayefro Dondoo" by streaming the song below. DJ Akuaa's masterful production and Kuami Eugene's soulful vocals make for a truly enchanting collaboration. Whether you're a fan of Afrobeat, highlife, or simply appreciate good music, this track is sure to leave a lasting impression.
In addition to its musical prowess, "Ayefro Dondoo" also serves as a testament to the importance of cultural heritage and the power of music to unite people from different backgrounds. DJ Akuaa's dedication to representing her Ghanaian roots through her music is admirable and serves as an inspiration to aspiring artists and music lovers alike.
As you listen to "Ayefro Dondoo," allow yourself to be transported to the vibrant streets of Ghana, where the infectious rhythms and joyful melodies of Afrobeat permeate the air. Feel the love and blessings that this song embodies and let it uplift your spirits. DJ Akuaa and Kuami Eugene have undoubtedly created a musical masterpiece that will stand the test of time.
Download "Ayefro Dondoo" and let it's infectious beats and uplifting lyrics brighten your day. Be sure to share your thoughts and spread the joy with others who appreciate the beauty of music. DJ Akuaa's latest release is a testament to her talent, passion, and unwavering commitment to delivering exceptional music that resonates with audiences worldwide.
Listen to "Ayefro Dondoo" and experience the magic for yourself. Let the music take you on a journey of love, celebration, and cultural unity. DJ Akuaa and Kuami Eugene have crafted a truly remarkable song that showcases the beauty and diversity of Ghanaian music while embracing a global audience. Don't miss out on this incredible musical experience – immerse yourself in "Ayefro Dondoo" today!
Do You Wish To Upload or Promote Your Song on Our Website?. Call Us 020 531 2345 or email us at Info@hitz360.com