Diana Hamilton – Days of Elijah
Diana Hamilton's Incredible Rendition of "Days of Elijah"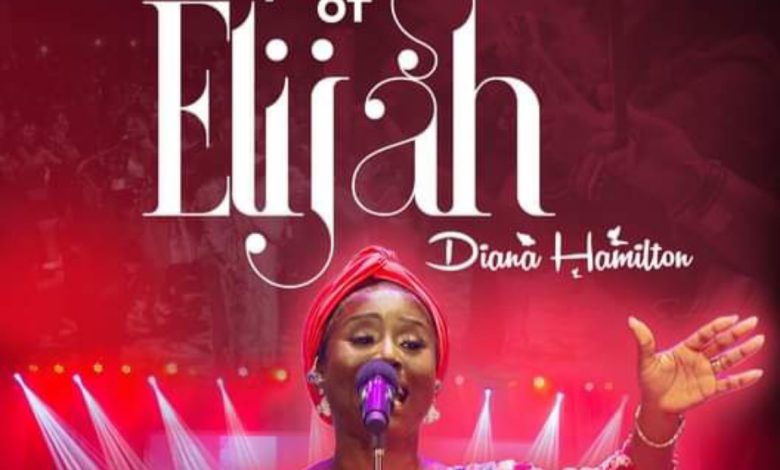 Diana Hamilton, the talented Ghanaian gospel artist, has recently captured the hearts of many with her powerful rendition of the song "Days of Elijah". Originally written and composed by Robin Mark, the song has become a favorite among Christian music lovers worldwide. However, Diana Hamilton's live recording of the song takes it to a whole new level.
The song, which was recorded live, begins with a simple yet powerful piano intro that sets the tone for the rest of the performance. Diana Hamilton's voice enters the song with a gentle and smooth delivery that immediately captures the listener's attention. As the song progresses, her voice gradually builds in intensity, creating a sense of anticipation and excitement.
One of the most impressive aspects of Diana Hamilton's performance is her ability to convey a sense of emotion and depth in her singing. Her voice is not only technically proficient but also imbued with passion and conviction. It is clear that she believes in the message of the song and is fully committed to delivering it with power and authenticity.
The lyrics of "Days of Elijah" speak to the idea of hope and salvation in the face of adversity. The song's central message is one of faith and perseverance, urging listeners to hold on to their belief in God even in the midst of difficult times. The lines "Behold he comes, riding on the clouds/Shining like the sun, at the trumpet call/Lift your voice, it's the year of Jubilee/Out of Zion's hill, salvation comes" are particularly powerful, evoking a sense of hope and joy in the listener.
Diana Hamilton's performance of "Days of Elijah" is a testament to her skill as a vocalist and her ability to connect with her audience. Her rendition of the song is an uplifting and inspiring experience, reminding listeners of the power of faith and the importance of perseverance. Hamilton's version of the song is a great example of how a talented artist can take a familiar piece of music and breathe new life into it, creating something truly special.
Diana Hamilton's rendition of "Days of Elijah" is a must-listen for anyone who appreciates powerful, soul-stirring gospel music. Her live recording of the song is a testament to her talent as a singer and her deep commitment to sharing the message of faith and hope through her music. With her incredible voice and unwavering conviction, Diana Hamilton has established herself as one of the most exciting voices in gospel music today.
Do You Wish To Upload or Promote Your Song on Our Website?. Call Us 020 531 2345 or email us at Info@hitz360.com