Darkovibes – My Yard ft. Not3s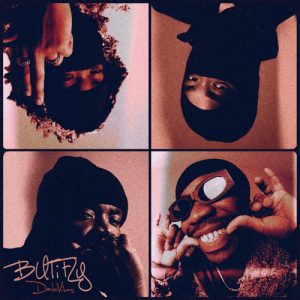 Ghanaian artist Darkovibes has just released an exciting new track titled "My Yard," featuring the British-Nigerian artist Not3s. This song is part of Darkovibes' latest studio project, the "Butifly" album.
"My Yard" is a lively and infectious track that combines elements of Afrobeat, hip-hop, and contemporary influences. The song is characterized by a groovy beat, catchy melodies, and a dynamic vocal delivery by Darkovibes and Not3s.
The lyrics of the song convey the artists' confidence and celebration of their achievements. "My Yard" is an anthem for success and the joy that comes with it. It's a song that exudes a sense of pride and accomplishment, as Darkovibes and Not3s assert their place at the top.
Darkovibes and Not3s complement each other's styles seamlessly, creating a captivating and energetic performance. The fusion of their distinct musical backgrounds results in a track that is not only catchy but also brimming with personality.
The instrumental arrangement of "My Yard" is a rich tapestry of vibrant percussion, rhythmic synths, and a pulsating bassline. The production provides an engaging and danceable backdrop for the song's celebratory message.
"My Yard" is a song that encourages listeners to embrace their achievements and enjoy the fruits of their labor. It's a reminder that hard work and determination can lead to success and the opportunity to revel in the good life.
With its feel-good vibe and memorable hooks, "My Yard" is a track that's bound to get audiences moving and singing along. Darkovibes and Not3s have crafted a song that captures the essence of triumph and the excitement of owning your achievements. This track is a testament to their artistic prowess and their ability to create music that resonates with a wide audience.
Do You Wish To Upload or Promote Your Song on Our Website?. Call Us 020 531 2345 or email us at [email protected]