Darkovibes – I Know Toronto ft. M.anifest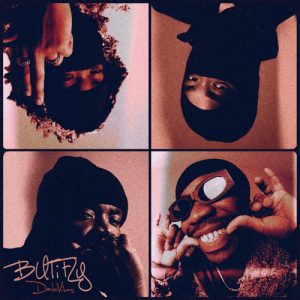 Darkovibes continues to explore his musical horizons with the track "I Know Toronto," featuring M.anifest, as part of his "Butifly" album. This collaboration between two talented Ghanaian artists showcases their unique styles and lyrical prowess.
"I Know Toronto" is a standout track on the album, fusing Afrobeat and hip-hop elements to create a distinctive and engaging sound. Darkovibes and M.anifest each bring their signature flows to the song, contributing to its dynamic and multilayered nature.
The track's lyrics touch on themes of self-confidence, success, and aspirations. Both artists share their experiences and insights, highlighting their journeys and their determination to reach their goals. This message of self-assuredness and resilience resonates with listeners and inspires them to pursue their dreams.
The production of "I Know Toronto" is marked by a vibrant instrumental arrangement that combines melodic hooks, rhythmic percussion, and engaging beats. The song's lively and upbeat tempo creates an infectious groove that encourages movement and dance.
Darkovibes and M.anifest deliver their verses with charisma and precision, showcasing their lyrical dexterity and storytelling abilities. Their vocal chemistry shines throughout the track, with a seamless blend of English and local dialects, adding depth and authenticity to the song.
The collaboration between Darkovibes and M.anifest on "I Know Toronto" reflects their shared commitment to artistic excellence and their ability to connect with their audience on a personal level. Their distinct approaches to the music add layers of complexity and richness to the song.
"I Know Toronto" is a testament to Darkovibes' and M.anifest's prowess in crafting songs that are not only musically compelling but also thought-provoking. The track's fusion of genres and its message of self-belief make it a memorable addition to the "Butifly" album.
Overall, "I Know Toronto" is a celebration of self-assuredness, artistic expression, and ambition. It's a track that showcases the creative depth of Darkovibes and M.anifest and their commitment to pushing musical boundaries. With its engaging sound and relatable lyrics, this song is likely to resonate with a diverse audience, making it a must-listen on the album.
Do You Wish To Upload or Promote Your Song on Our Website?. Call Us 020 531 2345 or email us at [email protected]